Youth will drive economic growth in era of Society 5.0: minister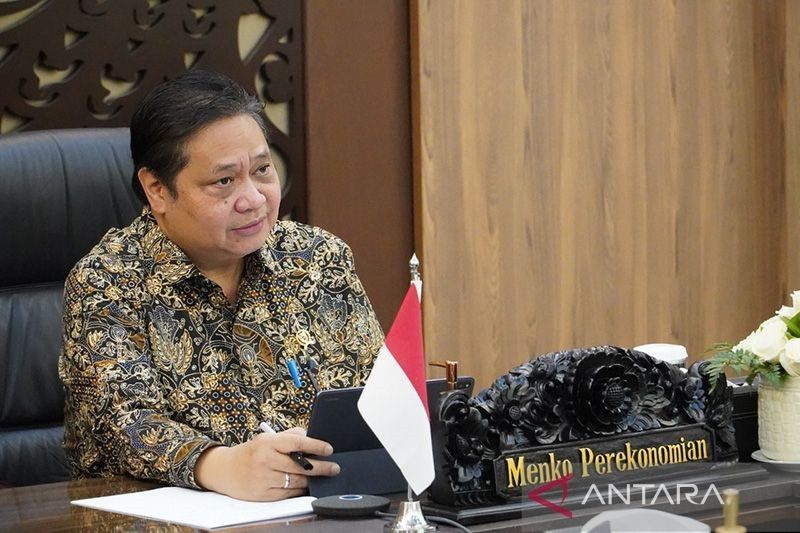 This figure is equivalent to 16% of Indonesia's total GDP.
Jakarta (ANTARA) – Coordinating Minister for Economic Affairs Airlangga Hartarto has said that a quality young generation will play an important role as the engine of national economic growth in the era of Society 5.0.
"Digital skills development is expected to contribute 4,434 trillion rupees to Indonesia's Gross Domestic Product (GDP) in 2030. This figure is equivalent to 16% of Indonesia's total GDP," he said. said in an official statement posted here on Saturday. .
A study by Google, Temasek, and Bain & Company in 2021 pegged Indonesia's gross digital goods value (GMV) at US$70 billion, or 40% of the total digital GMV of Southeast Asian countries. Is.
Therefore, the huge potential should be utilized for mutual prosperity as the value is expected to continue growing and reach US$146 billion by 2025.
"However, the development of economic potential requires coordination and synergy with all parties, including universities, by encouraging the digitization of learning programs," said the coordinating minister.
The development of digital talents is also expected to foster the digitalization of micro, small and medium enterprises (MSMEs) in Indonesia.
MSMEs, along with entrepreneurs, have been among the pillars of national economic growth amid the COVID-19 pandemic.
However, currently, the ratio of entrepreneurs in Indonesia is only 3.47% of the total population.
Related News: Minister Hartarto hails increase in MSMEs in South Sulawesi
This figure is lower than the rate of entrepreneurship in developed countries, where it is at least 5%.
MSMEs also often face challenges, including limited access to innovation, technology, finance, human resources, branding and marketing, as well as difficulties in standardization and certification.
The challenges faced by MSMEs are increasing, especially in the context of the pandemic, as they now have to adapt to technological developments to digitize their business and provide wide, fast, effective and efficient services.
"The government has continued to support MSMEs as a very important digital economic ecosystem in Indonesia by issuing policy instruments that can maximize benefits for MSMEs," Hartarto added.
Related News: Ministry to Create Electronic SME Catalog for MotoGP 2022 Visitors