Winter is coming – why isn't the government taking Sage's weekly advice on Covid?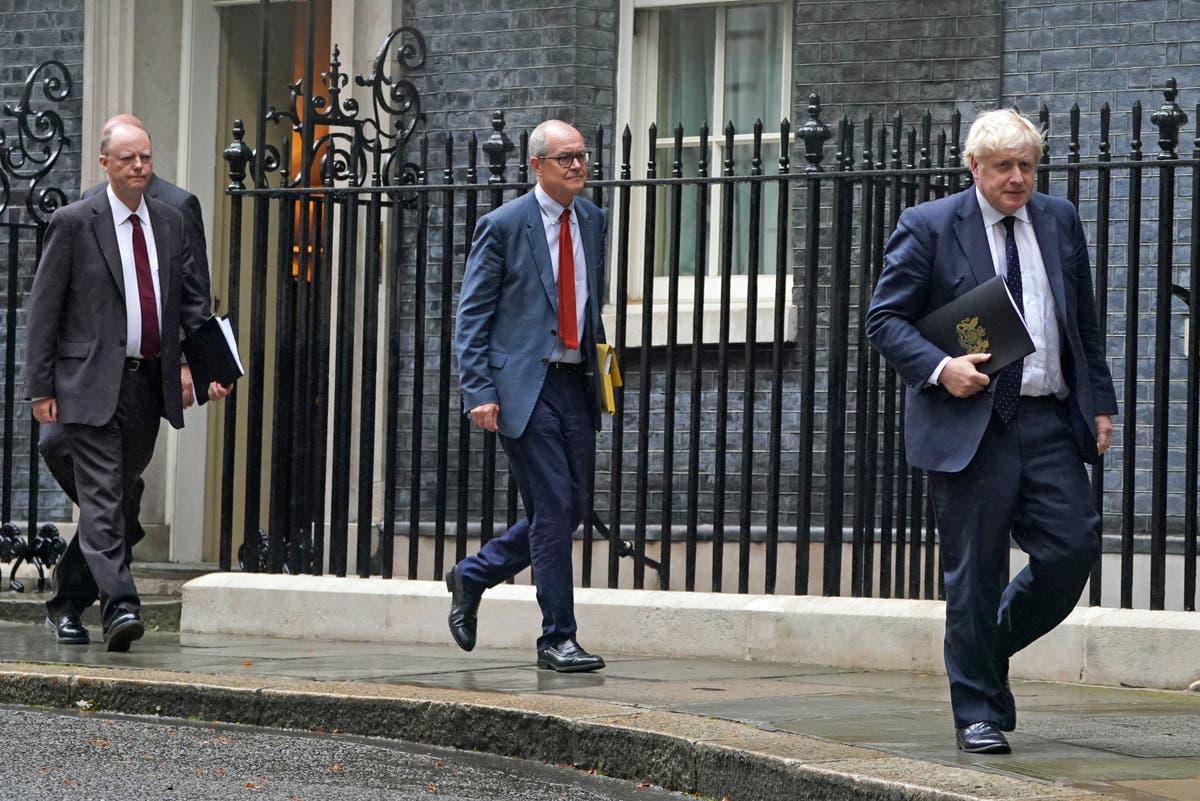 How many lateral flow tests have you done this week? Britain is now firmly divided into two camps. There are those for whom the fatigue of the last 18 months has outweighed the fear; who travel and socialize freely without masks, worrying little, if at all, of what to expect. They don't really test anymore.
But there are just as many – those who haven't yet contracted the virus, those who are clinically vulnerable, or those with children inside the scorching germ pit that is a fall classroom. – who still live with a daily dose of anxiety. I am sad to say that I am still in this last camp. Sad because, although I feel realistic, it is a miserable place. Every time I watch the news, I am convinced that I feel a little short of breath.
I don't want to criticize those who are psychologically out of the 2020 mindset. It's understandable. Living under the pressure of constant vigilance and risk assessment is truly exhausting. Fearing the worst every time someone in the house sneezes, you lose your self-esteem. Fighting a toddler or preschooler to do a PCR is an endurance test in itself, and needs to be repeated over and over again.
It's an absolute cliché to say we all want this to end, but one that is beautifully exemplified by the muted reviews of Carrie Johnson's Christmas babysitting bubble. She may not have broken any Covid regulations, but for a family with more than enough housekeepers in Downing Street, it really didn't smell good. Where then was the indignation? The anger over Dominic Cummings' Barnard Castle family birthday party goes back a long way.
And yet, we cannot continue to turn our heads away: the facts as they stand today are seasonal in their macabre.
Despite a major vaccination program earlier this year, the death rate in the UK continues to rise steadily and the case rate is skyrocketing. The most vulnerable have been doubly vaccinated for more than six months and we know that their immunity is now declining. This may already explain the infection and breakthrough deaths.
It is alarming to discover that, while all of this is going on, the Sage Panel of Experts has only met three times. Why? Unfathomable, it turns out the government has not sought regular advice. Again, why?
Layla Moran, chair of the all-party parliamentary group on the coronavirus, accused Boris Johnson of trying to hide behind the vaccine rollout. "It is reversing all of their hard work by continuing the careless attitude that this pandemic is over," she said, adding, "The government must act or risk repeating the failures of last Christmas. But how to act?
A return to full lockdown is inconvenient and divisive, and will not contain Covid in the long run. After all, that is no longer the point. This was ruled out by the ministers, who accepted the transition from pandemic status to endemic status of the virus. But the demand from NHS leaders for 'Plan B' – for masks to be worn in confined spaces and on public transport, and a return to the expectation of working from home whenever possible – is pragmatic, not alarmist.
The arrival of a new sub-variant of the Delta strain (which, implausibly, may still be Following communicable) is a reminder that case rates matter. The UK is becoming a human petri dish. It's a terrible look, just as we are busy rebuilding our global relations after Brexit.
The problem for the anxious is our sense of confirmation bias. The NHS warnings sound like an air raid siren, and the government seems complacent in the extreme. Last year, around exactly this time, we were told that containment was unthinkable. Soon after Christmas was abruptly called off and we entered what effectively became a six month lockdown. This feels as if we are heading down the same path, even when we rationally know we probably aren't.
The way people feel really matters, and not just for the psychological well-being of the nation, although that is important as well. We know that those who feel very safe after vaccination have given up on masks, and their behavior affects case rates. They have stopped listening to government updates because they think we have passed the worst. They want to get on with their lives. Who can blame them? Those who still feel in great danger are angry with a government that they believe (with some merit) to be deeply neglectful – and most importantly, they no longer trust the information the government provides them.
Having two warring sides in the Battle of Covid, each blaming the other for the health and economic state of the nation, won't help any of us get through the winter. What might help is more public pressure to ask the government the right questions.
Why doesn't the firm always take weekly advice from Sage experts on Covid, when Covid is the No.1 risk to the country's economic stability, even above Brexit? Why is the recall program taking so long to deploy? When will children be fully immunized? Why aren't teachers added, alongside NHS workers, to the recall program?
These are questions to answer, whether you are optimistic or pessimistic about the winter ahead. These questions are perhaps the one thing that unifies us as we head into Christmas. Boris Johnson and his government have limited time to respond.
There is a wave of embarrassment about charts comparing our progress to that of our close European neighbors. When it came to behavior on the streets, the Cabinet's confidence in the British people to act with prudence and common sense was clearly misplaced. We are a nation that doesn't care much about our traders. As a population, we need rules; we do not have it anymore. The fall peak that will result in thousands more unnecessary deaths should come as no surprise.