Vaccine campaigners stoop to discredit experts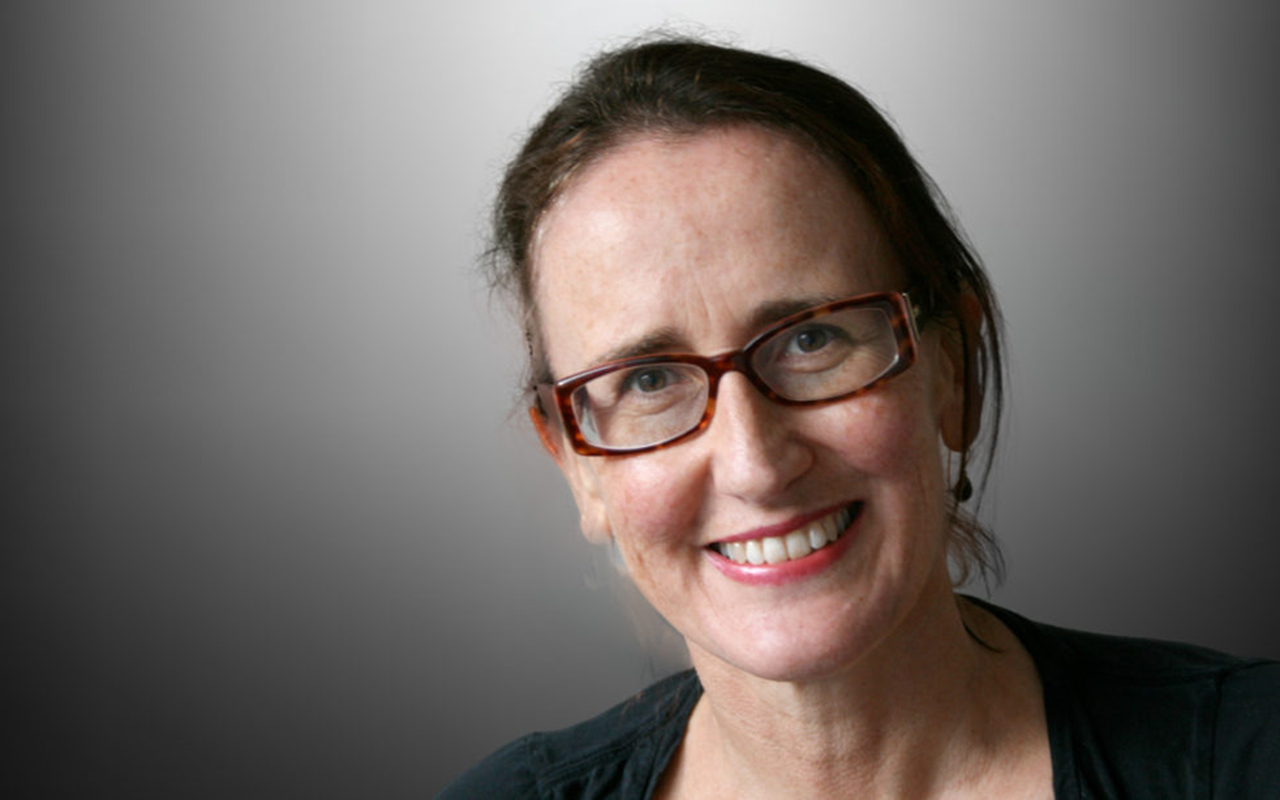 A court transcript appearing to show an Australian vaccine expert admitting COVID-19 vaccines don't work has gone viral on social media in recent weeks.
Sensational stuff, or at least it would be if it really happened.
Conspiracy theorists come in many shapes and sizes, but if there's one generalization you can make about them, it's that a solid grasp of spelling isn't their strong suit.
Among his many other errors, the forged transcript claiming to be from the NSW Supreme Court betrays itself by misspelling the name of the expert in question, Professor Kristine Macartney, director of the National Center for Immunization Research and Surveillance (NCIRS).
The introduction to the widely circulated document describes Kristine "McCartney" as "a great key player in this whole story" and "the player behind the scenes who insisted that we block our condition and mandates the vaccines as the only solution."
The fake transcript appears to show that Professor Macartney agrees that vaccinated people are 13 times more likely to catch and spread SARS-CoV-2 than unvaccinated people, that vaccines are dangerous for pregnant women and those planning to get pregnant, and that their effectiveness and safety has not been fully investigated.
The NCIRS issued a statement refuting the alleged claims and the document was also completely debunked.
Professor Macartney was appearing as a state witness in a case brought against the NSW Minister of Health by a number of individuals. For the record, she testified to the safety and effectiveness of COVID-19 vaccines.
Unfortunately, no fact-check is likely to sway those determined to believe in the widespread conspiracies associated with COVID-19.
The fake transcript appears to have first appeared on an Australian anti-vaccination Facebook group before making its way to multiple platforms around the world, where it undoubtedly reinforces the view that governments and experts in the health lies about the pandemic and the health measures designed to mitigate it. .
There is a hungry appetite for this stuff, but I am wondering about the person (s) who created the document.
Gathering evidence is pretty standard behavior for anti-vaccine campaigners, and they're not the only ones doing it.
When you truly believe something, it's easy to see only the stories that support your beliefs, ignoring anything that might pose a challenge. If we are not vigilant, confirmation bias can affect all of us.
However, deliberately faking a court transcript takes things to a new level. Surely these people must have known that they were lying?
But maybe it doesn't matter if someone believes enough in their ultimate goal. You don't have to look far to find examples of people behaving unreasonably in search of what they might consider to be greater moral good.
Just think of those religious leaders who turned a blind eye to pedophiles in their ranks, putting the interests of the church ahead of those of vulnerable children.
Or the disgraced doctor Andrew Wakefield who embraced the COVID-19 moment to step up his anti-vaccine activities, despite exposing his previous fraudulent research into the supposed side effects of the MMR vaccine (measles / mumps / rubella).
So, maybe these forgers believed they were serving a deeper truth by adjusting the facts to match their narrative. This may not be what Professor Macartney said, but it is, in their opinion, what she should have said.
Although the author of the fake transcript was optimistic about the outcome of these proceedings, believing that the judge was likely to cancel the vaccination warrants in the "last deal" [sic], It was not to be.
Justice Beech-Jones exhaustively rejected all of the complainants' claims, making it clear that he was not at all impressed with some of their scientific witnesses.
"Even if [the witness] has qualifications in microbiology, he currently teaches biochemistry and his real claim to expertise is that he has read many articles over the past year on COVID-19 vaccines, "the judge said of the 'One. Two.
On the other hand, he noted that she had not engaged in relevant research for twenty years and had instead worked as an educator in a high school.
The qualifications of the two witnesses were "vastly inferior" to those of Professor Macartney, according to the judgment.
Everyone, it seems, thinks Professor Macartney deserves a quote. Now if only those quotes could reflect what she actually said …
Jane McCredie is a Sydney-based health and science writer.
The statements or opinions expressed in this article reflect the opinions of the authors and do not represent the official policy of WADA, the MJA Where InSight + unless otherwise stated.