THQ Funds: High Yield, Monthly Dividends, Steady Price Growth (NYSE: THQ)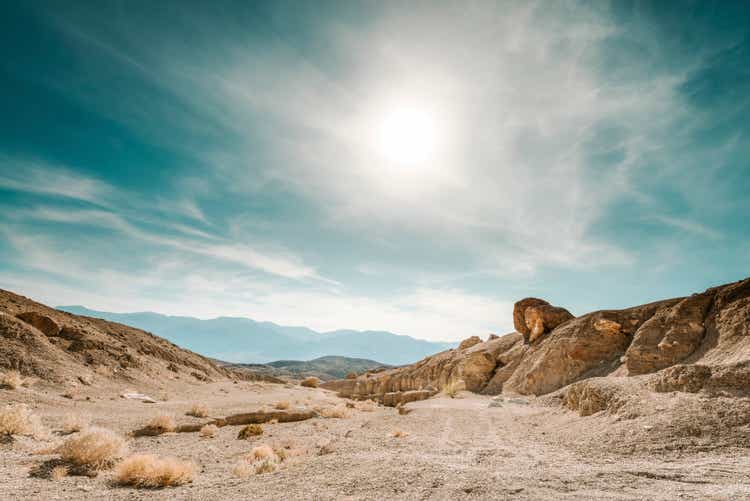 Launched on April 2, 2014, Tekla Healthcare Opportunities Fund (NYSE: THQ) is a closed-end healthcare mutual fund launched and managed by Tekla Capital Management LLC. A closed-end mutual fund issues a fixed number of units/shares through an initial public offering (IPO) to raise capital, which it invests in securities or financial instruments of various organizations. These shares can then be bought and sold on the stock exchange, but no new shares can be created, nor can existing shares be redeemed. In contrast, there is a constant flow of capital in an open-ended fund. Unlike open-ended funds, where the fund manager must fear cash outflows through redemption, the lock-in period in a closed-end fund gives the fund manager some flexibility to create a portfolio with long-term growth potential.
With $907.84 million in assets under management (AUM), THQ is also a balanced fund. THQ invests in various corporate debt securities and stocks of various healthcare companies spread across financial markets around the world. In the healthcare sector, this mutual fund has sufficiently diversified its investments with 25% in pharmaceuticals, 20% in managed healthcare, 19% in healthcare equipment and supplies and 15% in healthcare. biotechnology. About 8% is invested in life science tools and services, and another 4.6% in medical devices. With 1.5%, health services have a very low proportion of investments. This is also a rare healthcare fund that has invested heavily (about 5%) in healthcare REITs.
Tekla Healthcare Opportunities Fund compares its performance to the S&P 500 Index. The price of THQ has risen 27% and 29% over the past three and five years respectively. During the same time frames, the S&P 500 generated returns of 71% and 112% respectively. Although lagging the S&P500 in price growth, given the market crash related to the covid-19 pandemic in March 2020, this performance is good. In fact, the healthcare sector rebounded earlier than other sectors and again recorded significant losses over the past year. However, unlike the 2020 rally, the 2021 downward movement did not extend to the entire healthcare sector. Specifically, large-cap biotechnology, health technology and life sciences companies had performed poorly, while pharmaceuticals and managed healthcare had seen considerable flat growth. On the other hand, healthcare equipment and supplies, medical devices and healthcare services continued their growth momentum.
Price growth over the past five years is 5.2% CAGR. This price increase is complemented by an average dividend yield of 7% over the past four years and 7.5% over the past seven years. An average total return of between 12 and 13% seems extremely lucrative, considering that THQ pays out monthly dividends, which grow at a slow and steady rate. The dividend has increased by nearly 3% over the past three years.
Doubts may arise as to the sustainability of such a return. Can THQ continue to deliver a 7-7.5% return despite investing in large-cap, growth-oriented healthcare stocks? THQ's portfolio consists of 125 equity holdings and 31 corporate bonds that generate fixed income. 70% of his investments are in 22 stocks of large-cap healthcare companies. Incidentally, all of these stocks have outperformed THQ's growth over the past five years.
Moderna Inc. (MRNA), for example, has experienced phenomenal growth of 792% over the past five years. Another biotech giant, Horizon Therapeutics Public Limited Company (HZNP), and a managed healthcare company, Molina Healthcare, Inc. (MOH), saw price growth of 640% and 646%, respectively, in during the same period. The price of HZNP skyrocketed due to FDA approval of its rare disease drug, Tepezza, just before the pandemic, for the treatment of patients with thyroid eye disease (TED). The Ministry of Health, on the other hand, benefited from its restructuring measures and the growth in its workforce.
Needless to say, these unique growth drivers are once-in-a-lifetime events and may not happen again in the near future. So I don't expect these three stocks to generate similar growth over the next five years. However, these are the only three major holdings in THQ's portfolio, which have shown extreme levels of volatility. Moreover, these three stocks constitute less than five percent of THQ's portfolio. Approximately 65% ​​of THQ's portfolio has shown strong and steady growth over the past five years. A further 13% is invested in corporate bonds and 5% in short-term investments. 14% of THQ's investments are spread over 103 other stocks in a very small proportion. This provides a very good balance and diversification to the THQ portfolio, as these investments help generate stable fixed income on a monthly basis. The volatility of any of these 103 stocks will have a negligible impact on THQ, as the average proportion of these investments is around 0.136%.
With the exception of these three stocks, THQ's core investments (which make up 65% of its portfolio) have generated relatively strong and steady growth, ranging from 31% in Bristol-Myers Squibb Company (BMY), a pharmaceutical giant, 274% from Thermo Fisher Scientific. Inc. (TMO). Besides TMO, six other stocks – Zoetis Inc (ZTS), IDEXX Laboratories, Inc. (IDXX), Eli Lilly and Company (LLY), Intuitive Surgical, Inc. (ISRG), Danaher Corporation (DHR) and UnitedHealth Group Incorporated (UNH ) – have generated growth of more than 200% over the past five years. Five other stocks – Abbott Laboratories (ABT), AbbVie Inc. (ABBV), McKesson Corporation (MCK), Stryker Corporation (SYK) and Humana Inc. (HUM) – have returned more than 100% over the same period.
The type of growth stocks THQ has selected, the degree of diversification it has shown, and the level of balance the portfolio possesses are undoubtedly impressive. Being a closed-ended mutual fund, the assets remain stable anyway due to the specified lock-up period. The future growth prospects of this fund depend on the global demand for healthcare products and services, which will increase over time anyway. The ongoing pandemic/endemic, aging demographics, and adoption of new medical products and services will drive long-term growth for healthcare businesses in the medium to long term. In my view, long-term investors can easily bank on this portfolio to generate strong and consistent returns. The monthly dividend income makes this healthcare fund even more attractive.