The government is optimistic about achieving the expected economic growth in 2022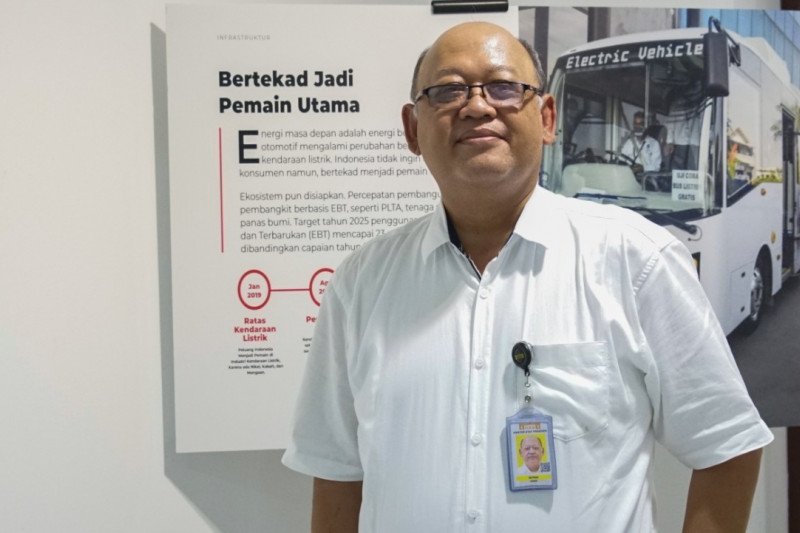 The main key lies in controlling COVID-19
Jakarta (ANTARA) – The Presidential Personnel Office has echoed the government's optimism by achieving the national economic growth rate of 5.2% in 2022 in line with World Bank projections.
The Global Economic Outlook report said the underpinnings of economic growth were strong domestic demand and rising commodity prices.
"The government is optimistic about its ability to achieve this. The main key lies in controlling COVID-19," noted senior expert staff of the presidential personnel office Edy Priyono in a press release received here on Monday.
Priyono said the COVID-19 pandemic has, so far, been well contained, in terms of cases, hospitalizations and death rates.
"This (state of control) must be maintained and (despite the good news, we must) remain cautious, (through several approaches) including vaccination, testing, tracing and treatment, as well as encouraging people to comply with health protocols," according to expert office staff.
Another strategy employed by the government was to continue the social protection program through social assistance as well as stimuli or incentives, including interest rate subsidies, credit guarantees and tax incentives.
"This measure aims to maintain the purchasing capacity of the population and promote the resumption of commercial activities," he explained.
Priyono said the implementation of the Job Creation Act was important to contribute to a conducive investment climate, thereby promoting economic growth and expanding job opportunities.
"In turn, this can increase people's income or ability to buy," he noted.
"Macroeconomic stability, especially inflation, is the concern of the government. Therefore, the synergy of the government with the monetary authority, i.e. BI, must be better," he said. concluded.
Indonesia has accelerated its efforts to revitalize the economy which had suffered a major shock due to the pandemic. The government has contributed in several ways, such as facilitating access to business permits and providing assistance to micro, small and medium-sized enterprises.
Related News: Natural resources, the market is expected to drive economic growth first
Related News: Indonesian economy expected to grow 5.2-5.8% in 2022: official
Related news: Growth must be enhanced by the knowledge economy: Minister