Teaching MLK after the CRT debates | News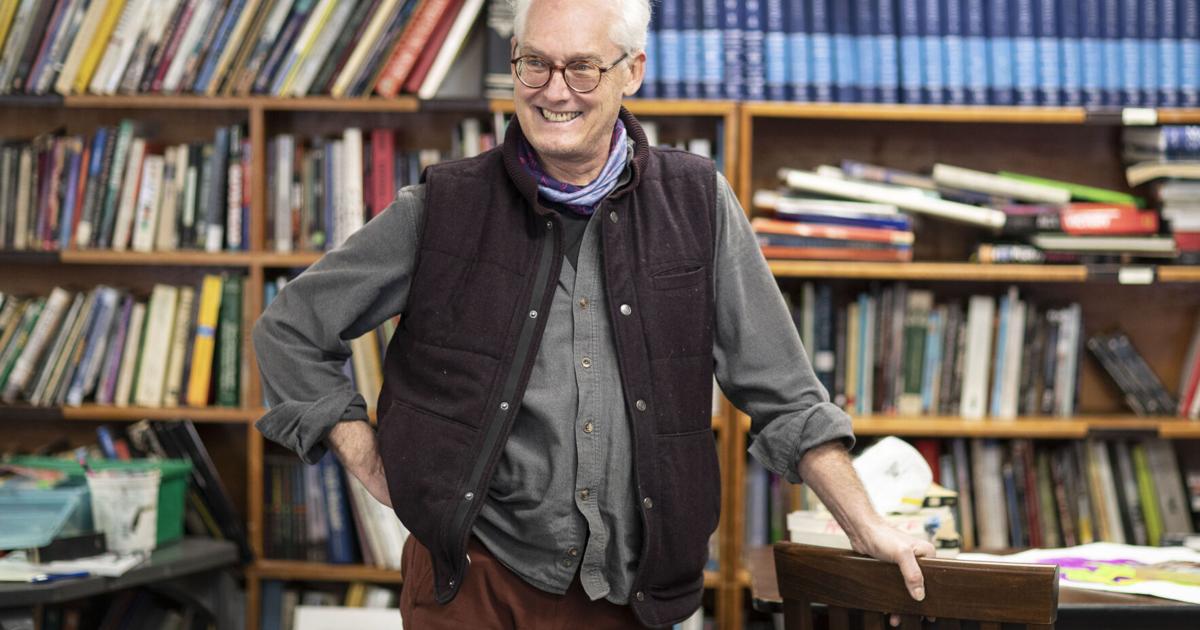 TRAVERSE CITY — While many schools have a day off for Dr. Martin Luther King Jr. Day, students at The Pathfinder School have a full day off.
Pathfinder teachers use MLK Day to educate their students about King and the civil rights movement. Duncan Moran, a social studies and language arts teacher at the college, said his students' day was particularly busy.
Moran students will learn about inherent bias, confirmation bias, and other biases, take the Myers Briggs personality test and the Harvard Implicit Association Test, examine historical literary material on bias and stereotyping, and make a exercise with the contemporary art of mainly African-American creators.
"Middle school kids are cognitively quite capable of understanding these concepts when presented in the right way," Moran said.
In his 30 years as an educator at Pathfinder, Moran has found that the school—and therefore its curriculum—emphasizes teaching students about cultural and social issues. Outside of months and days dedicated to certain figures or stories, Moran makes sure to incorporate lessons that incorporate diverse perspectives throughout the school year.
"The language arts and social studies curriculum, we have always worked very hard to include the literature we review, as well as directly help children understand the history of American racial conflict and resolution," said Moran said.
King was a central figure and leader of the American civil rights movement whose work and message to the American public is commemorated annually on the third Monday in January. His name and his work are deeply important to history curricula in American schools. Schools typically commemorate his legacy around this day through lessons about the civil rights movement and King's work.
Traverse City Area Public Schools Superintendent Dr. John VanWagoner said TCAPS students will get to know Dr. Martin Luther King Jr. according to state standards.
"A lot of parts of our history of what happened at the beginning of the Civil War, with 1965 and the Civil Rights Act and all of those things and obviously Dr. King's speech at the Lincoln Memorial, those are all things that are a part of our social studies curriculum from our state standards that we follow very, very strictly," VanWagoner said.
TCAPS teachers and administrators encourage students to participate in volunteer activities, including the United Way's "MLK Day of Service" on their day off school, VanWagoner said.
At Leland Public School, Paula Kelly, a high school world history and contemporary issues teacher, said that by learning about the American civil rights struggle and figures such as King, students can better understand the current state. the United States.
"In discovering courageous activists like Dr. Martin Luther King, Jr., we know how precious and hard-won our freedoms are, and protecting them is an ongoing responsibility in a democratic society," Kelly said in an email. .
While King's legacy is commemorated every year, this year MLK Day follows an outpouring of concern and interest from parents about how race and racism are taught in schools across the United States. . the country – including northern Michigan.
CRT is a college-level legal theory that examines systemic racism and the intersection of race and law in the United States. CRT, for the most part, isn't taught in K-12 schools, but it's become, in many ways, a catch-all term for teaching about race and systemic racism, and debate national CRT program addressed concerns that some parents think such things are taught in the classroom.
The touchpoint sparked concerns that teachers would face backlash for speaking out about how they teach the history of race and racism in the classroom, according to some school district administrators who also feared that their districts face an onslaught from CRT-concerned commentators in their schools. .
Other requests for comment went unanswered.
The TCAPS Education Board watched the CRT proceedings unfold in their own meeting room. However, VanWagoner said he isn't concerned about TCAPS teachers teaching King in their classrooms.
"They know very well what their standards are and what that content is," VanWagoner said. "And so I think they're very confident in that and acknowledging that we've had conversations about civil rights and racism throughout the creation of our country, and that continues."
At Leland, Kelly said the events of the past few months have left her with no time to teach her students lessons about King and the civil rights movement. Controversial issues provide classroom opportunities to exercise research skills and practice civil discourse, she said.
Kelly added that she tries to teach her students how to develop their own understanding of these topics based on credible evidence.
"Students want to be informed. They want to have discussions in class, with their peers and their families at home," Kelly said. "When it comes to teaching, self-reflection is always good. Thinking about my own career, it was more about what got left out. Who is the story being told and who has been left out.
While some Pathfinder parents were concerned about the CRT at the height of the debate, most pushed for the independent school to address race and racism in the classroom, and the faculty and school aligned themselves with the latter, a Moran said. Because of this, he isn't concerned about the backlash regarding his teaching about bias around MLK Day.
However, Moran expressed concern for his students. Growing up is always confusing and difficult, but the added layer of political division and the tense environment leaves them even more questioning.
"Personally, I'm terrified of the finger-pointing and blame-blaming climate," Moran said. "And as a professional teacher, who has spent my entire career working with families and children, I think we expend so much energy that takes away from the real needs of children."