Sonder Furthers Corp Travel Plans as part of a restructuring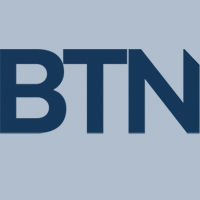 Short-term accommodation provider Sonder Holdings in the second quarter continued to rapidly expand its business travel offering, growing active accounts to 400 from 250 in the first quarter, the company said Wednesday evening.
"While we are still in the early stages of our corporate travel offering, we have continued to gain momentum each quarter since launch and are extremely excited to generate additional revenue" per available room, Sonder co-founder and CEO Francis Davidson said in a Wednesday conference call with analysts.
The company's business travel push is one of the few steps it is taking to boost occupancy and RevPAR as it pushes forward a restructuring plan and development strategy intended to increase its cash flow.
Sonder's second-quarter occupancy was 82%, down from 68% a year ago, and its RevPAR rose 67% year-over-year to $167. Sonder's average daily rate in the second quarter was $203, down from $147 in the second quarter of 2021.
Sonder executives suggested that "robust" second-quarter demand was not precluding further strengthening. Davidson said he expects further growth in business demand in 2023, and Sonder chairman and chief financial officer Sanjay Banker said the overall recovery is expected to continue.
"We're a long way from fully recovered to travel," Banker said. "We believe that looking to 2023, there is significant headroom from a market recovery perspective, even from the second quarter of 2022."
Sonder Q2 performance
Sonder's second-quarter revenue increased 157% year-over-year to $121.3 million. The company's net loss in the second quarter was $43.8 million, compared to a net loss of $73.9 million a year earlier.
Sonder had 8,400 live units in its portfolio at the end of June, compared to 7,700 at the end of the first quarter and 5,500 at the end of the second quarter of 2021. Including units under contract, its total portfolio fell to 18,700 units from 19 300 at the end of the first quarter. Part of the company's revised development strategy, announced in June, was to limit growth to signings involving what it calls "small-cap deals." Sonder, in a letter to shareholders, said he had "exited certain units under contract that did not meet our positive cash flow plan objectives."
RELATED: Sonder Q1 performance