Rising yields continue to weigh on risk appetite, ECB's Villerory waves hawkish feathers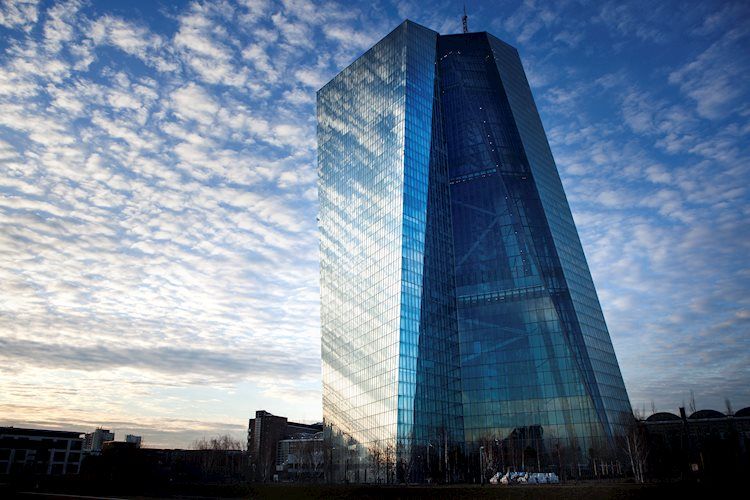 Remarks/Observations
– Rise in inflation forecasts coupled with weaker growth prospects, the dominant global theme.
– German industrial production for March highlights the impact of the war in Ukraine and Russian sanctions.
– The ECB continues to talk about hints of an imminent rate hike.
Asia
– Tokyo Japan April CPI reading above BOJ target and fastest increase since 2014) (Y/Y: 2.5% vs. 2.3%e).
– The RBA's Statement on Monetary Policy (SOMP) noted that it is expected to raise rates further in the coming periods. Labor costs have been the main driver of later inflation forecasts. The RBA has raised its core inflation forecast for the horizon period (until mid-2024).
Russia/Ukraine
– Hungarian Prime Minister Orban said his government would not support the EU proposals in their current form, as they would compromise the country's energy security; Hungary needed a 5-year exemption from the EU oil embargo on Russia (Note: EU envoys held talks with Hungary on Thursday May 5 and EU diplomats remained hopeful that an agreement could be reached within days).
Europe
– Momentum is building for the ECB to raise interest rates in July to fight inflation.
– ECB's Holzmann (Austria, hawk) said the ECB is planning to raise rates and will discuss and likely do so at the June meeting.
– Rehn (Finland) of the ECB estimated that the ECB should raise rates in July and continue to raise them gradually thereafter.
– The Conservative Party is said to have lost control of Wandsworth Council in London local elections for the first time since 1978.
Americas
– The Central Bank of Chile (BCCh) raised the target overnight rate by 125 basis points to 8.25% (more than expected).
Speakers/Fixed Income/FX/Commodities/Erratum
Shares
clues [Stoxx600 -0.89% at 434.36, FTSE -0.60% at 7,458.30, DAX -0.75% at 13,798.49, CAC-40 -1.11% at 6,298.00, IBEX-35 -0.46% at 8,395.69, FTSE MIB -0.04% at 23,751.00, SMI -0.55% at 11,818.86, S&P 500 Futures -0.28%].
Market/key focal points Themes: European indices opened lower across the board and remained under pressure as the session progressed; top performing sectors include energy and healthcare; sectors leading the decline include technology and consumer discretionary; the oil and gas sub-sector was supported after Brent rose back above $110/bbl; travel and leisure sub-sector under pressure following disappointing results from IAG; Morrisons offers to save McColl's; focus on US NFP data later today; earnings expected in the upcoming Americas session include Dish Networks, Spectrum Brands, Telus and Under Armour.
Shares
– Consumer Discretionary: Adidas [ADS.DE] -6% (earnings), InterContinental Hotels [IHG.UK] -1% (earnings).
– Finance: ING Group [INGA.NL] -1% (earnings).
– Manufacturers: Leonardo [LDO.IT] +3% (gains), SAF-Holland [SFQ.DE] +12% (gains), International group of consolidated airlines [IAG.UK] -8% (earnings).
Speakers
– Villeroy of the ECB (France) said that we should not rush to conclude that the region is in stagflation; He added that policy standardization was "fully justified". Position reiterated that the policy would be guided by the optional character and the gradual character. Inflation was not only higher, but wider, and inflation expectations were less and less anchored at 2%. He added that a weak euro jeopardizes the objective of price stability.
– BOE Pill (Chief Economist) said energy and goods prices are driving up inflation. Reiterated MPR staff projections that inflation could reach 10% before falling. The BOE assumed that energy prices would stabilize and added that there were downside inflation risks if energy prices fell. The BOE had no FX target or objective and is not focused on short-term market reactions.
– European Commission President Von der Leyen reiterated its position that the region must reduce its dependence on Russian gas, as it was no longer a reliable partner. The war in Ukraine and related Russian sanctions were straining the Eurozone economy. The confident EU would agree to the new 6th round of sanctions.
– Central Bank of Sweden (Riksbank) April Minutes noted that inflation had risen rapidly and was more widespread both domestically and internationally. All members stressed that they were prepared to raise interest rates quickly if necessary. Governor Ingves said a new direction was needed for monetary policy and may require further tightening if inflation continues to surprise. Member Breman noted that this would support what was needed to achieve the inflation target. Member Floden noted that the change in policy was enough to get inflation back on target.
Currency/Fixed Income
– The USD started the session on firm footing in Europe as equity markets opened on softer footing as rising inflation expectations coupled with weaker growth prospects dominated the global theme. Safe-haven flows helped the greenback which saw the USD index to a fresh 20-year high above 104.06.
– EUR/USD rebounded after the ECB's Villeroy (France) noted that a weak euro was undermining its price stability mandate. The pair rebounded from 1.-485 to test 1.0580 on a short covering rally.
– GBP/USD slid off post-pandemic lows after BOE chief economist Pill noted that near-term inflation could test the low 10% zone, but added that it is expected energy prices to stabilize.
Economic data
– (SE) Sweden Mar Maklarstatistik Housing prices Y/Y: 8% vs. 10% before; Apartment prices Y/Y: 7% vs. 7% before.
– (CH) Unemployment rate in April in Switzerland: 2.3% against 2.2%e; Unemployment rate (seasonally adjusted): 2.2% vs. 2.2%e.
– (DE) Germany March Industrial production M/M: -3.9%v -1.3%e; Y/Y: -3.5% vs. -0.4%e.
– (UK) Mar Halifax House Price Index M/M: 1.1% vs. 0.5% prior; Y/Y: 10.8% vs. 10.8% before.
– (FI) Finland's preliminary trade balance in March: -1.2 billion euros against -1.1 billion euros before.
– (RU) Russia Apr Services PMI: 44.5 vs. 35.5th (2nd contraction in a row); Composite PMI: 44.4 versus 37.7 before.
– (SE) Sweden Mar Private sector output M/M: 0.0% vs. -0.5% before; Y/Y: 3.2% vs. 3.9% before.
– (SE) Sweden Mar M/M industrial orders: +3.9% vs. -1.1% before; Y/Y: 6.5% vs. 1.1% before.
– (SE) Sweden Mar Industry Production Value Y/Y: 0.8% vs. 1.4% before; Value of production of services Y/Y: 3.9% against 6.2% previously.
– (SE) Sweden March Household consumption M/M: -0.1% vs. +0.2% before; Y/Y: 3.1% vs. 3.8% before.
– (SE) April budget balance in Sweden (SEK): -16.0 billion against +23.4 billion previously.
– (DK) Denmark Mar Industrial production M/M: 5.2% vs. 1.3% before.
– (AU) April foreign reserves in Australia: 77.5 billion Australian dollars against 79.5 billion Australian dollars.
– (FR) France Q1 Preliminary Private Employment T/T: 0.3% v 0.2%e.
– (ES) Spain Mar Industrial production M/M: -1.8%v -0.5%e; Y/Y: 0.1% versus 2.8%e; Industrial production NSA (unadj) Y/Y: 1.1% vs. 4.1% before.
– (CH) Swiss reserves in foreign currencies (CHF): 926.1 B against 910.1 B before.
– (AT) April wholesale price index in Austria M/M: 0.9% vs. 9.7% before; Y/Y: 26.0% vs. 25.6% before.
– (HU) Hungary Mar Industrial production M/M: -0.1% vs. +1.9% before; Y/Y: 4.2% versus 3.1%e.
– (TH) Thailand's foreign reserves at the end of April: 228.6 billion dollars against 238.8 billion dollars previously.
– (CN) Weekly copper stocks in Shanghai (SHFE): 52.3 K against 48.4 K tonnes previously.
– 04:00 (IT) Italy March Retail Sales M/M: % vs. 0.7% before; Y/Y: % versus 4.3% before.
– (RU) Narrow money supply of Russia with April 29 (RUB): 14.45 T against 14.52 T before.
– (TW) Taiwan April CPI Y/Y: 3.4% vs. 3.3%e; CPI Core Y/Y: 2.5% vs. 2.2%e; WPI Y/Y: 15.1% vs. 14.2% before.
– (UK) April Construction PMI: 58.2 vs. 58.0e (15th month of expansion).
Issuance of fixed income securities
– (IN) India total sold INR320B against INR320B shown in bonds 2026, 2028, 2035 and 2051.
Look forward
– 05:25 (EU) Daily ECB liquidity statistics.
– 05:30 (ZA) South Africa will sell the ZAR1.2B handset in I/L 2029, 2038 and 2046 Bonds.
– 06:00 (UK) DMO to sell £2.0 billion in 1 month, 3 month and 6 month bills (respectively £0.5 billion, £0.5 billion and £1.0 billion pounds sterling).
– 06:00 (BE) The Belgian Debt Agency (BDA) will sell OLO bonds.
– 06:30 (IS) Iceland Change Auction.
– 06:45 (US) Libor daily fixing.
– 07:00 (IN) India announces next issue of bills (held on Wednesday).
– 07:00 (MX) Gross Fixed Investment in Mexico in February: 4.5% vs. 8.6% before.
– 07:00 (BR) Brazil Apr FGV Inflation IGP-SUN M/M: No est v 2.4% ahead; Y/Y: No east v 15.6% before.
– 7:15 a.m. (UK) BOE (Chief Economist) pill.
– 07:30 (TR) Turkey Apr Real Effective Exchange Rate (REER): No is v 54.01 before.
– 07:30 (IN) India Weekly Forex Reserve w/e April 29: None is vs. $600.4 billion previously.
– 07:45 (US) April CBIZ Small Business Employment Index.
– 08:00 (PL) Poland April official reserves: no est against 158.1 billion dollars before.
– 08:00 (PL) April minutes of the Central Bank of Poland (there are 2 decisions).
– 08:00 (CL) Chile April CPI M/M: 1.0%ev 1.9% before; Y/Y: 10.1%ev 9.4% before.
– 08:00 (UK) Daily Baltic Dry Bulk Index.
– 08:30 (United States) April change in non-agricultural payroll: +380Ke against +431K before; Evolution of the private payroll: +378Ke v +426K before; Change in manufacturing payroll: +35Ke v +38K before.
– 8:30 a.m. (US) April unemployment rate: 3.5% vs. 3.6% before; Underemployment rate: No is v 6.9% before; Labor force participation rate: 62.5% compared to 62.4% before.
– 08:30 (US) Apr Average hourly earnings M/M: 0.4%ev 0.4% before; Y/Y: 5.5%ev 5.6% before; Average weekly hours: 34.7ev 34.6 before.
– 08:30 (CA) Canada Apr Net change in employment: +40.0K against +72.5K before; Unemployment rate: 5.2% vs. 5.3% before; Change in full-time employment: no est v +92.7K before; Change in part-time employment: no est v -20.3K before; Participation rate: 65.4%ev 65.4% before; Hourly wage rate: 3.6% compared to 3.7% before.
– 09:15 (US) Fed Williams.
– 10:00 (CA) Canada Apr Ivey Purchasing Managers Index (seasonal adj): No est v 74.2 prior; PMI (unadj): No is v 68.4 before.
– 11:00 am (EU) Potential sovereign ratings after European close.
– 11:00 a.m. (UK) BOE's Tenreyo.
– 1:00 p.m. (US) Baker Hughes Platform Weekly Count.
– 3:00 p.m. (US) March consumer credit: $25.0 billion vs. $41.8 billion previously.
– 3:00 p.m. (US) Fed Bostic.
– 7:15 p.m. (US) Bullard and Waller from the Fed talk about the Hoover Institute panel.
– 8:00 p.m. (Daly of the US Fed delivers keynote address.