Oyetola talks about potential of Osun Osogbo festival for economic growth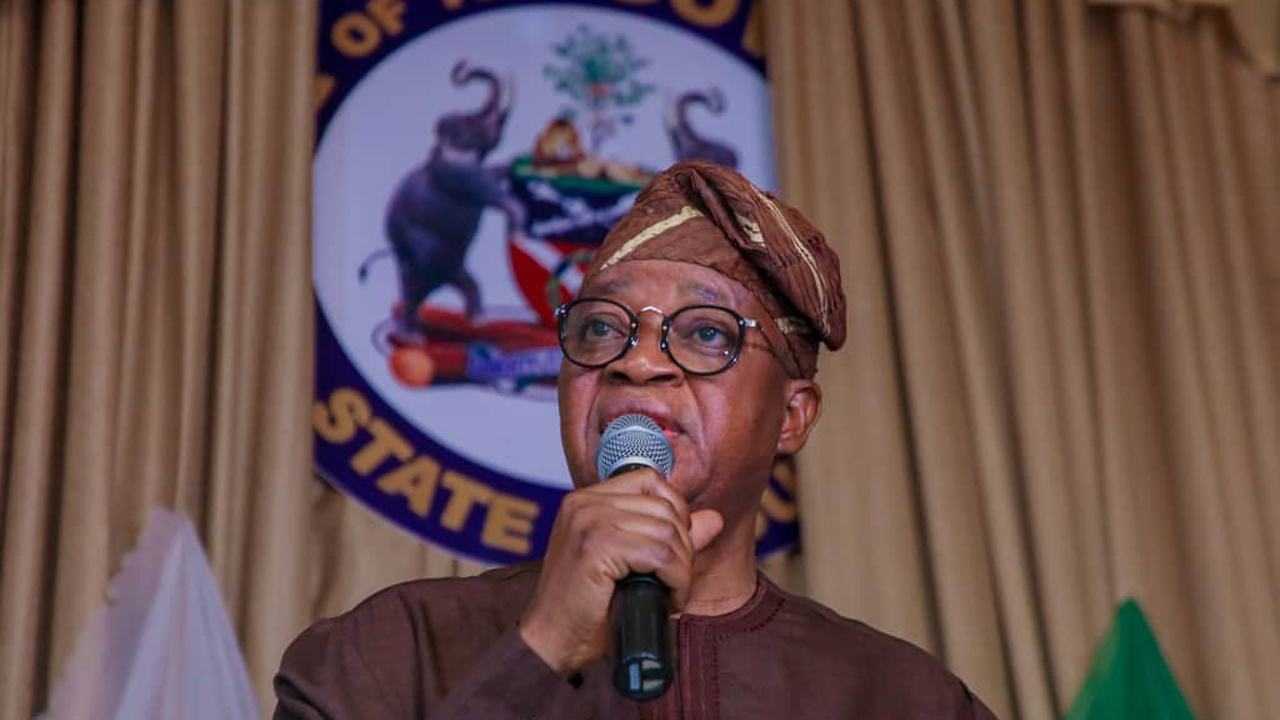 Osun State Governor Adegboyega Oyetola has highlighted the importance of the annual Osun Osogbo Festival for the economic growth of the state.
Speaking at the festival, Oyetola said he was delighted with the international dimension the Osun festival has achieved.
His words: "The Osun Osogbo Festival has, over the years, contributed to the socio-economic development of the state to a great extent. Your conduct and demeanor during the celebrations presented us as an organized, hospitable and peaceful people.
"As a government, we will not relax our efforts to exploit the opportunities presented by this festival to ensure its growth and sustainability for the socio-economic development of Osun.
"As an administration, we continue to look for ways to integrate our unique potential as a cultural and tourist destination. This desire, you will remember, motivated the design of a master plan for culture and tourism which guided our interventions in the sector.
Also speaking, the Ataoja of Osogbo, Oba Jimoh Olanipekun, Laaroye ll while praising his people, Osun devotees, tourists and all the Yoruba race urged the people to live in the peace that Osun represents.
Meanwhile, Osun Osogbo worshipers openly defied the Osun state government's warning on Friday about the inherent danger of drinking contaminated water.
The state government, through the Commissioner of Health, Dr. Rafiu Isamotu, had previously informed worshipers that the river had been contaminated by indiscriminate mining activities carried out along the course of the river.
Thousands of worshipers and tourists besieged Osogbo, the capital of Osun State, for the annual festival which thronged to the river site where libations were made by the priest of Osun.