Is current inflation a boon or a curse?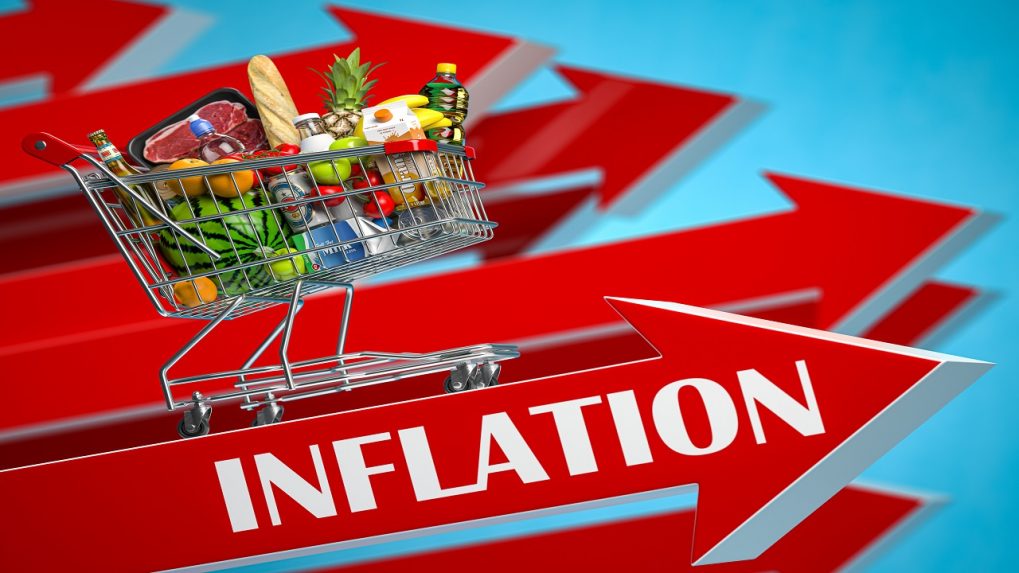 At the start of an economic recovery, apart from the weaker base effect; lax monetary policy in times of crisis ultimately increases the ability of consumers to pay for goods and services. This leads to Demand-Pull inflation. Following the evolution of COVID vaccination, demand is expected to return to pre-pandemic levels. But at the same time due to the disruption of supply in the world, the market is still grappling with the problem of the higher cost of production against the background of rising raw material prices, shortage of labor. work, higher fuel prices, etc. This can be seen as a cost factor. push inflation.
The slogan is: "The market is currently experiencing both Demand-Pull and Cost-Push inflation. "
In the case of a developed market like the United States with 5% inflation, the highest since August 2008, it should be in a hurry to put an end to its ultra-accommodative monetary policy and move towards a rise in prices. rate if the economy permits. However, the Fed will surely be looking at the 'Phillip curve' – an inverse correlation between the unemployment rate and the inflation rate which currently appears skewed in the short term as the unemployment rate is still close to 5.8%, which does not It's not even closer to the pre-pandemic rate of 3.5 percent. But, the Fed could continue to reiterate its statement on the robust labor market and wait until December-2022, when the market is currently anticipating a 0.25% rate hike. Therefore, we expect the United States to be the first in the race to opt for a 'hawk hike', followed by other central banks, albeit with some delay, as they still envision transient inflation and are trying to cope with delayed reopening and resumption.
The UK is currently facing the highest number of cases since the end of January and is now expected to further delay reopening from July 19 by an additional 1 to 2 months. The looming delta variant has likely renewed the BoE's accommodative stance on monetary policy and is expected to remain sticky for a long time despite above target inflation levels. UK growth in the first quarter of 2021 had been vulnerable – down 6.1%, not even to think of "thinking about the cut". In Europe, the inflation figure is just above the central bank's checkpoint, but some European countries are also facing restrictions again and expect the Delta variant to become the dominant viral strain in Germany by summer.
Outside of this developed Western market, Japan is one of the deflationary countries which is still unable to maintain itself in positive territory. Demand-driven inflation and rising costs were not enough for Japan to get out of its ten-year deflationary problem. Australia being a commodity-linked country with inflation of around 1.1 percent, still below the central bank's target of 2-3 percent. In the case of the Aussie, stronger commodities push the AUD up and this could act as a natural buffer for inflation. Their concern is not the underestimated CPI, but their concern is housing price inflation, especially during the boom cycle. So, with the exception of the United States, all other DMs will not look to tightening their policy and will therefore remain exposed to a stronger dollar.
Another slogan in the current context is that "isolated inflation will not work because growth and unemployment must be well supported". Overall, with inflation being a boon to developed markets, they will not be able to turn hawkish unless they are supported by growth and the labor market.
Let's fly to emerging markets and check the case for inflation. In India, inflation was seen in the central bank's 2-6% range from December 2020 to April 2021. But it climbed out of the range in May-2021 to 6.3% due to the hike. commodity prices and disruption of domestic supply. The government is unveiling plans to support sectors that have been hit hard after the COVID-2 wave and likely to remain accommodating as the vaccination rate is still below 20%. Therefore, the Rupee is likely to be affected by a stronger US dollar and weaker domestic fundamentals and should continue to trade on a depreciating note around 75-75.20 over the medium term.
China, which has barely been hit by COVID compared to other countries in the world, has under-controlled inflation at 1.3%, below the central bank's 3% target. Their growth has been remarkable as it is one of the only emerging countries to post a consecutive positive GDP rate over four quarters. And therefore, the political direction has been kept stable by the PBoC to support economic activity.
Russia, which has given up in the face of mounting inflationary pressures, has raised interest rates from 1.25% since March to 5.5% currently. And Brazil raised its benchmark interest rate for the third time this year to 4.25%. As inflation in the two countries spiraled out of control, with central banks no longer having any options to curb the effect of rising prices, they had to hike rates. In short, rising inflationary pressures in emerging markets could be a curse and have an impact on growth. Additionally, it could erode real return, which global fund distributors watch closely as risk sentiment spreads in emerging markets.
Outlook:
Overall, for developed markets, inflation can be seen as a boon because it results from the resumption of growth. But for developing markets, inflation might hurt growth and might not attract inflows. In the current scenario, a higher vaccination rate, a smooth reopening, and Biden's infrastructure plan could prove to be a solid pillar for US growth. And therefore, we expect dollar demand to stay on the cards and the Fed to turn hawkish and DM central banks to remain accommodating over the medium term. This will bring the US dollar index towards the target of 94.30 to 94.70 levels. Other emerging currencies that are caught in inflationary pressures will either have to raise rates early or struggle at the current rate to support the government's fiscal plan. Therefore, we expect a bumpy road for emerging currencies and likely to remain in a depreciating mode.
–Amit Pabari is Managing Director of CR Forex Advisors. The opinions expressed are personal.
-Click here to read more articles from the author
(Edited by : Pranati Deva)