How To Calm The Biases Inside You That Are Undermining Your Hopes And Dreams | Nicole Corbett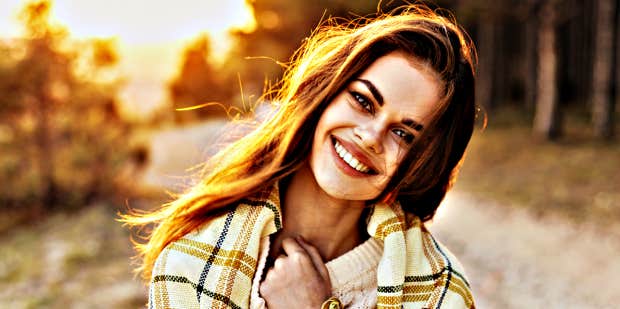 Your subconscious mind is like a child, taking everything you say as the literal truth.
Think of a time when you watched an intense movie and felt your heart rate increase. Maybe your shoulders were tight or your body felt hot. You knew the movie was fiction, but your body acts as if the threat was real.
That's how powerful your subconscious mind is, and why it's so important to make it work for you, not against you.
It may seem impossible to control your thoughts, but watching where you place the majority of your attention will have an incredible impact on your life.
The Curse of Negative Bias
Can you think of a time when you finished something and although you received several compliments, you couldn't stop thinking about the one criticism you received? We are wired for negative thoughts and memories to stand out.
There are good evolutionary reasons for remembering more negative thoughts than positive ones. Think of early humans who had to remember where a threatening situation occurred. It was used to remember which plants caused disease or which caves were occupied by a bear.
Those who forgot about these threats were less likely to survive to pass on their genetic material.
Now that we no longer have to worry about cave bears and toxic foods, the negativity bias is less useful. Our sense of well-being is enhanced by focusing on the positives, but this built-in willingness to focus on the negatives is hard to ignore.
Confirmation bias
When we focus on the negative things we think about ourselves, our abilities, and our lives in general, we begin to see confirmation everywhere. Another result of our evolutionary development is that we are wired to see more of what we already believe to be true.
We make assumptions about how others see us and everywhere we look we see evidence of these biases. Yes, I'm really ______ [an idiot, socially awkward, unattractive, talentless, etc.]!
As these assumptions accumulate over time, you develop fears around them. You may turn down social gatherings because you're sure people don't like your looks, your words, or your behavior. You may stop a creative practice because you think people are bound to laugh at the end results. You start acting smaller due to these inaccurate assumptions, which only reinforces the assumptions.
The role of focus
These assumptions can be made to work in your favor. With practice, you can just as easily believe that people think of you positively. This is where your focus comes into play.
Once you understand that your brain is designed to focus on the negative, you can begin to notice it and change it. And, when you focus on positive details about yourself, your confirmation bias will also change. Before you know it, you're making positive assumptions about how people perceive you. This built-in confirmation bias shows you examples everywhere you look.
Even more amazing is that improving self-image is attractive. People gravitate towards those who feel good about themselves. Your new attitude that people are probably thinking good things about you makes you more relaxed and confident, which is to say likable!
A positive feedback loop has been created! It is the best form of self-hypnosis.
How to make your thoughts work for you – instead of against you.
1. Conscious remark
Most changes begin with conscious observation. It's just about taking an honest look at what's holding your attention throughout the day. I often work with clients who think they have a positive outlook but are surprised by what they find working with this practice.
A good way to remind yourself to check your mind is to set a reminder on your phone once every hour. Another way to remember your thoughts is to wear jewelry somewhere you're not used to, like a ring on another finger. As you notice it, you will be reminded of what you focused on. You can even buy a wristband that vibrates once an hour as a reminder.
Advertising You deserve to be happy! Get help today from the comfort of your home from BetterHelp, to change your life for the better. Click here.
When the reminder alerts you, jot down a few words about what you were thinking and how you were feeling. This inventory of your thoughts and feelings will give you new insight into your focus patterns.
2. Congratulate yourself for noticing
It is common for people to be less aware of their habitual thoughts than they realize. It's important to praise yourself for noticing a negative thought, feeling, or pattern, rather than scolding yourself. You don't want to accumulate negative thoughts about your negative thoughts!
When you stop to notice what you're thinking and feeling, no matter what it is, say "well done" to yourself for noticing it. We tend to avoid things that make us feel bad, so you don't want noticing thoughts and feelings to become something you avoid. Instead, do a little dance and be silly.
Feel good about the fact that you checked in with yourself. Positive feelings not only interrupt anything negative you might have thought or felt, but they also begin the process of shifting attention to something positive about yourself.
3. Cultivate a positive mindset
A positive mindset doesn't happen by force, it happens by curiosity. Become curious about your mind, thoughts, and feelings. Your thoughts are not who you are. They are transient and constantly evolving. Rather than trying to force change (which doesn't feel good and will therefore encourage resistance), ask questions.
Imagine that your mind is like a child you love. You can't wait to see what comes out next.
Test the accuracy of your thoughts by asking yourself if they are true. Do you know for sure that not everything you think about is a guess? Instead, ask yourself what positive possibilities exist. Maybe that thing you're worried about in the future will be better than you think. Maybe a conversation you had was enjoyed by the other person. Is there a way to reframe what you're focusing on in a positive light?
Related stories from YourTango:
Ways to grow
Even if you check the validity of a negative thought or feeling and find it to be true (Yes, I really screwed up this proposition and it was rejected.), how can you use it to learn or grow?
Focus on the opportunity to improve. See life as a practice where you are always improving. Again, be curious and make a game out of it.
Don't take things personally
The judgment of others says more about them than about you. Other people also worry about how they are perceived. Stay on your side of the street and recognize that the opinions of others are informed by their life experiences and are subjective.
If someone offers honest advice that you can use to improve yourself, thank them. If someone said or did something hurtful, then attribute it to their subjective opinion. You don't know what they're going through. If this isn't honest and helpful advice, then forget it. It's not about you. Find something fun to change your mood and change your thoughts.
What we focus on throughout the day determines how we feel about ourselves.
This goal is self-hypnosis and is more variable than you might think. Take stock of your thoughts and feelings and find ways to improve them. Remember to approach processes with cheerful curiosity. Don't scold yourself when your intention is to improve yourself.
More for you on YourTango:
Nicole Corbett is a Certified Hypnotherapist and Shamanic Healer who combines spiritual and intuitive traditions with hypnosis to help clients reframe and release old patterns.