HDFC Bank Reports 17.6% Net Profit Growth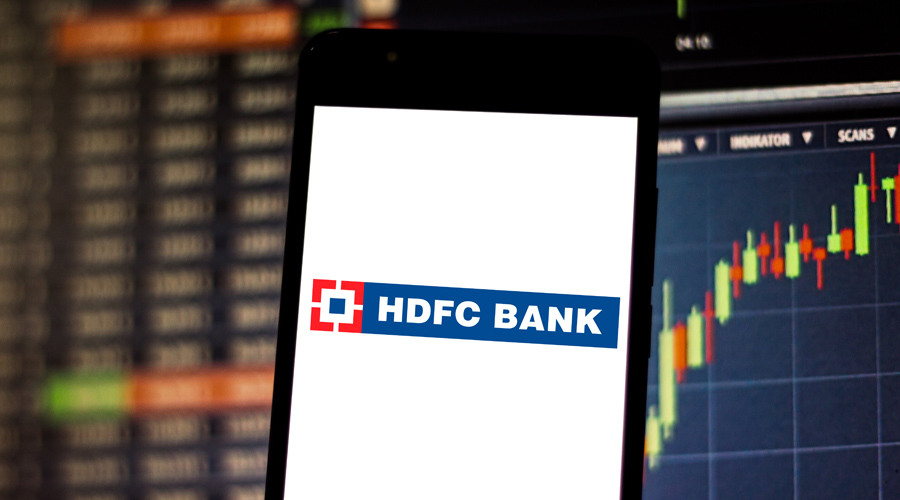 HDFC Bank beat Street's estimates on Saturday posting 17.6% growth in net profits for the second quarter ended Sept. 30.
The country's largest private sector lender reported a net profit of Rs 8,834.3 crore against Rs 7,513.1 crore in the same period of the previous year. Analysts expected the lender to post net profits of around Rs 8,000 crore.
The higher than expected increase in net income is due to strong growth in net interest income (NII interest earned less interest spent) and other income.
NII, which represents his basic income, rose 12.1% to Rs 17,684.4 crore, from Rs 15,776.4 crore in the quarter of last year.
Advances rose 15.5% as the bank focused on relationship management, digital offering and product mix.
Other income rose nearly 22% to Rs 7,400.8 crore from Rs 6,092.5 crore in the corresponding quarter of the previous year.
The bank's asset quality also showed sequential improvement with the percentage of gross non-performing assets (APM) versus gross advances falling to 1.35% from 1.47% in the first quarter of the year.
In absolute terms, the gross bad debt stood at Rs 16,346.07 crore against Rs 17,098.51 crore in the previous three months.
However, provisions and contingencies showed a marginal increase over the period of last year to Rs 3,924.7 crore from Rs 3,703.5 crore.
Total allowances consisted of specific allowances for loan losses of Rs 2,286.4 crore and general and other allowances of Rs 1,638.3 crore.
Loan restructuring
HDFC Bank has restructured loans worth Rs 7,829.48 crore under the Reserve Bank of India for Covid-19 stress (announced in August last year), of which Rs 1,687.02 crore slipped into the NPA category and around Rs 857 crore was written off.
As the bank restructured retail loans of Rs 5,467.49 crore, loans worth Rs 1,283.06 crore turned into NPA.
Likewise, in the case of corporate loans of Rs 1,754 crore that were restructured, Rs 124 crore became NPA.
In May of this year, the central bank extended the Covid restructuring plan for individuals and small borrowers until September 30.
HDFC Bank said it has restructured loans worth Rs 14,102.61 crore in the case of individual borrowers.
During the quarter, the bank's total balance sheet size stood at Rs 18,44,845 crore compared to Rs.16,09,428 crore as of September 30, 2020, a growth of 14.6%.
Total deposits as of September 30, 2021 stood at Rs 14,06,343 crore, an increase of 14.4% from the previous year. Of that amount, low-cost CASA deposits increased 28.7 percent.
Total advances as of September 30, 2021 were Rs1198,837 crore, marking a 15.5% increase from September 30, 2020.
While retail lending increased 12.9%, commercial and rural bank lending increased 27.6% and other wholesale lending by 6%, the lender added.