Green Cove Springs will receive $1.4 million for economic growth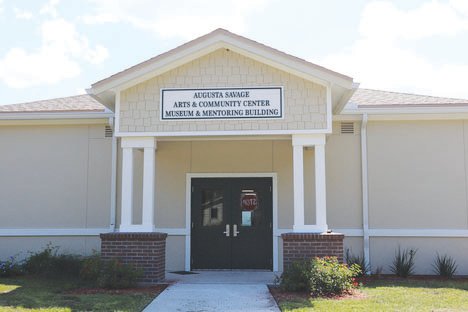 By Don Coble [email protected]
GREEN COVE SPRINGS — The state announced Tuesday that Green Cove Springs will receive nearly $1.4 million in community development block grants, and it has been earmarked for a variety of services for the city.
While the money will be used to renovate the Augusta Savage Arts and Community Center's stage and cafetorium. But the benefits will be significant, City Manager Steve Kennedy said.
"The idea is that it can become a multi-purpose facility to support not only the low to moderate income community but also an alternative location for a later pandemic and we needed a place to do testing or vaccinations or Distribute supplies if we needed to feed party people.
"Part of the restoration includes replacing the stage that was there. I guess it's like every cafetorium where they had a stage for performances or band gigs or that sort of thing.
The state made the block grants available as part of the COVID-19 rescue. In addition to upgrading facilities, Kennedy said the kitchen will be remodeled so it can be used to provide other services to low-income families or in emergencies.
"At some point in the future we will have it as a community center," he said. "People in the neighborhood can rent it and use it for family gatherings. Or companies can use it as a location to hold business meetings. The pantry is right there. This function would therefore be nearby if we were to use them.
"Right now we have Headstart, as the first AMI Kids program is there. They both get food prepared and brought in from other places. In some cases, people in difficulty, students, and in some cases , children. It could be a place where we could use a kitchen to prepare meals not only for events, but also for people who need our meals during the day. And that's just again and again and again .
Governor Ron DeSantis has awarded more than $28.4 million in economic growth and community resilience funding to 23 Florida communities through the Community Development Block Grant – CV program. Of this amount, $1,397,600 will go to Green Cove Springs.
A total of 23 Florida communities will receive money through block grants or the Rebuild Florida Hazard Mitigation Grant Match program.
"Supporting the growth and resilience of Florida communities is the best way to ensure a strong future for Florida," DeSantis said. "Today's investments will help 23 communities access the resources they need to diversify their economy, increase public safety and mitigate future risks.
"Governor DeSantis has championed the economic growth of Florida communities by continually investing in their success," said Department of Economic Opportunity Secretary Dane Eagle. "WD is proud to support its efforts by connecting communities to opportunities that meet their unique needs and foster the generational growth of their residents.
The block grant money will allow the city to complete its long and arduous work of renewing the Augusta Savage Center.
"Really, it was the last function we were looking to complete on the larger complex," he said. "Everything else because we've worked a lot on the gym, we've expanded the AMI Kids pantry. It starts there. The mentoring centers right next door and the repair of that building will kind of complete the vision to have this as a supportive community or a place to get support from social services.
The CDBG-CV program, administered by the DEO, primarily benefits low- and middle-income residents. Activities include workforce housing, training and sustainability, as well as broadband infrastructure and planning.
Only Alachua County ($4,000,782) and the City of Coleman ($1,772,500) received larger amounts.
For more information on the CDBG-CV program, please visit FloridaJobs.org/CDBG-CV. For more information on the HMGP Match Program, please visit RebuildFlorida.gov.
The Governor's Press Office contributed to this report.