Google Takes Stake in Bharti Airtel in Billion-Dollar 5G Deal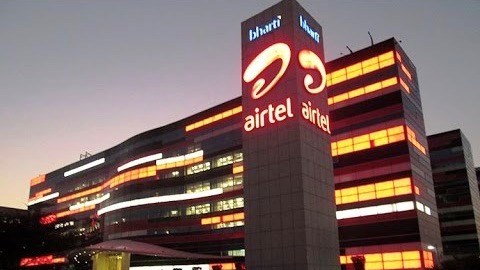 Google has established itself a role at the heart of the development of digital communications in India with a commitment of a billion dollars in a partnership with the second operator of the country, Bharti Airtel.
Google will spend $700 million to buy a 1.28% stake in Bharti Airtel, while the remaining $300 million will be invested in "multi-year business deals" to be identified and closed over the next five years.
These commercial agreements will include "investments in scaling Airtel's offerings that span a range of consumer devices through innovative affordability programs as well as other offerings aimed at accelerating access and 'digital inclusion in the Indian digital ecosystem'.
The $1 billion investment is part of the larger $10 billion Google fund for digitizing India announced by the company's CEO, Sundar Pichai, in July 2020.
Google's first commercial deal with Airtel will focus on developing "affordability programs" that can help put more Android-enabled devices in the hands of more people. "Together, the companies will continue to explore further opportunities to break down barriers to smartphone ownership across a range of price points, in partnership with various device manufacturers.
And in preparation for the introduction of 5G in India – the country's 5G spectrum auction could take place at the end of the first half of this year if various parties can agree on what is actually up for grabs and at what price – the two companies are to develop "India-specific network domain use cases for 5G and other standards.
And in what is an interesting revelation, Airtel noted in the deal announcement that it "already uses Google's 5G-ready Evolved Packet Core and Software Defined Network platforms, and plans to explore the 'scaling up deployment of Google's network virtualization solutions'.
Anything co-developed, of course, will therefore be "developed in India", which the country's authorities are encouraging: Bharti Airtel and the country's mobile market leader, Reliance Jio, both intend to develop their next-generation telecommunications platforms. using technology developed in the domestic market.
It's also worth noting that Google also works closely with Jio: the two have developed a smartphone operating system called Pragati specifically for the Indian market that already runs on the "entry-level" JioPhone Next 4G smartphone, with a 5G model already in development. (See Reliance Jio Prepares for Its Next Round of Disruptions.)
And they are also jointly developing 5G applications and products for the Indian market.
And that relationship, like the one with Bharti Airtel, is underpinned by capital investment: in July 2020, Google announced it was buying a 7.73% share of Jio Platforms, which counts Reliance Jio among its assets, for approximately $4.5 billion.
Agreements work for both parties in each case. For Google, the more people who are online and using digital services and applications, especially if they run on Google's Android operating system or a derivative, the better it is for its business, and it There are still plenty of people in India who would benefit from better, faster data connections.
For Airtel and Jio, they benefit from Google's massive R&D initiatives, including, of course, those aimed specifically at the telecom market. Anthos for Telecom, the version of the cloud-based managed application platform designed specifically to enable telecom operators to run applications at the network edge, seems to be a key for the operator community and is gaining momentum. has proven popular. (See Google's Anthos wins telecom carrier buy-in.)
For Airtel, which has around 350 million mobile customers (Jio has more than 420 million), the investment comes just weeks after it scrapped a corporate restructuring plan that would have seen its telecoms services business transform into a separate subsidiary.
And it almost goes without saying that Google isn't alone in moving into the Indian market: rival hyperscalers AWS and Microsoft Azure are also negotiating deals and partnerships that will give them a piece of the action in what's the second largest in the world. country by population.
– Ray Le Maistre, Editorial Director, TelecomTV