European yields continue to climb as the ECB braces for potential hikes this year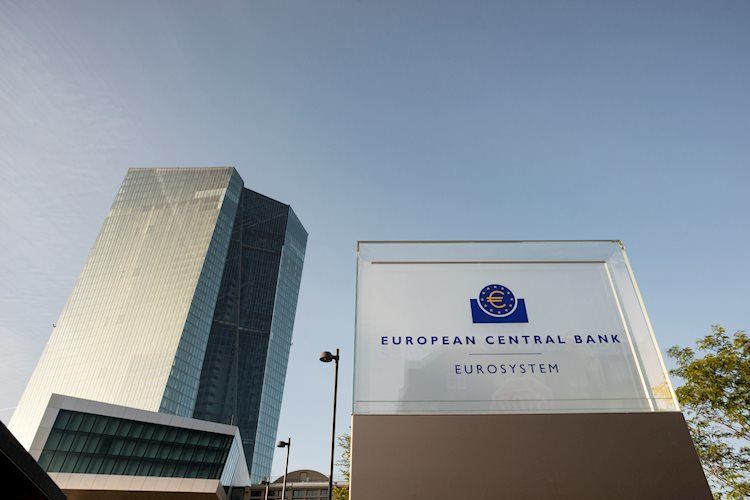 Remarks/Observations
– ECB members seem to be preparing for possible rate hikes this year
– Germany's December industrial production fell short of expectations, with supply chain bottlenecks cited as a factor
Asia
– China Jan Caixin PMI Services recorded its 6th month of expansion (51.4 vs. 50.5) E (lowest since August 2021)
– Australia Q4 Q/Q retail sales: 8.2% vs. 7.8%e
– Chinese PBOC fixed yuan benchmark rate: 6.3580 from 6.3746 previously (Note: 1st adjustment since Lunar New Year holiday on Jan 28) [China PBOC was expected to set yuan mid-point at 6.3235 and fixing said to lead to some concerns related to devaluation)
Europe
– ECB's Knot (Netherlands, hawk) stated that saw the 1st interest rate hike early in Q4 2022, second rate hike would likely be during Q1 2023; tightening typically in 25bps increments, Did not see a reason to do something different as of now
– UK PM Johnson said to plan to make further changes to his Downing St staff as he tries to ease MPs' concerns after the initial findings of Sue Gray's report
– More speculation that PM Johnson could be facing a leadership challenge soon with estimates of number of letters of no confidence ranging 35-45 with some speculation the number could be over 50 (Note: 54 letters needed to trigger a confidence vote)
Americas
– US Officials losing patience with China, who has not shown any real signs of completing Phase 1 trade deal made under President Trump, calling for concrete action from China to make good on its promise to purchase $200B in US goods and services
– Treasury Sec Yellen stated that she had plans to leave Treasury anytime soon as have huge amount of important work to do (Note: Yellen is 75 years old)
Speakers/Fixed income/FX/Commodities/Erratum
Equities
Indices [Stoxx600 -0.18% at 461.30, FTSE +0.11% at 7,524.66, DAX +0.02% at 15,102.44, CAC-40 -0.27% at 6,932.54, IBEX-35 -0.90% at 8,511.95, FTSE MIB -1.23% at 26,276.00, SMI -0.17% at 12,120.15, S&P 500 Futures -0.32%]
Market Focal Points/Key Themes: European indices open slightly higher and generally trade with a bullish bias during the early hours of trading; positive sectors include consumer discretionary and technology; the sectors among those with a downward trend are energy and telecommunications; Faurecia updated its outlook following the takeover of Hella; Nextstage enters into an investment agreement with Eurobio; earnings expected in upcoming US session include Hasbro, Banca Monte Paschi and Amgen
Shares
– Consumer Discretionary: Ceconomy [CEC.DE] -9% (earnings)
– Energy: Lamprell [LAM.UK] -8% (commercial update)
– Finance: Lok'nStore [LOK.UK] +3% (trade update)
– Health: ImmuPharma [IMM.UK] +11% (study update)
– Manufacturers: Faurecia [EO.FR] -1% (JV with Hella; long-term goals)
Speakers
– The Kazaks of the ECB (Latvia) said a rise in July would imply an "extremely" rapid decline. Could end its stimulus program sooner than expected, but it was unlikely to raise its main interest rate in July. Naming a specific month would be premature.
– Ukraine Fin Min Marchenko said that could handle all possible situations; received strong support from external partners
– Peskov, Russian government spokesman said there was nothing new in recent days on title guarantees from the United States. Very little breakthrough expected from today's talks between Putin and French President Macron
– Zhao Lijian, Chinese Foreign Ministry Spokesperson said the United States should remove negative content from a bill passed by the House to invest in the tech industry
– China FX Regulator SAFE said the appreciation of the dollar and the decline in global financial asset prices have contributed to the decline in China's foreign exchange reserves. He stressed that a resilient national economy to support foreign exchange reserves
– Iranian government spokesperson noted that negotiations were due to resume on the nuclear deal on Tuesday 8 February. Lifting US sanctions remains its red line in nuclear talks with world powers
Currency/Fixed Income
– The USD remained stable during the session. Recent US jobs data was seen as positive for the USD as it showed the economy remained healthy enough to allow the Fed to start raising rates in March. Dealers noted that the greenback may have limited room for upside at this time as markets recalibrate the G7 rate outlook.
– EUR/USD at 1.1430 in a calm session. Dealers noted that the outlook for a Fed rate hike appeared to be priced in, while the recent ECB meeting was seen as opening the door for a possible rate hike in 2022. The market is forecasting two hikes in price by 25 basis points by March 2023
– Yields in Europe continue to rise. The spread between Italian and German 10-year government bonds broke through the 160 basis point level to reach its widest level since July 2020.
Economic data
– (ZA) South Africa January gross reserves: $57.2 billion vs. $57.7 billion; Net reserves: $55.0 billion vs. $55.8 billion
– (CH) Swiss unemployment rate in January: 2.6% vs. 2.7%e; Unemployment rate (seasonally adjusted) 2.3% v 2.4%e
– (DE) Germany Dec Industrial production M/M: -0.3% vs. 0.5%e; Y/Y: -4.1%v -3.6%e
– (UK) Jan Halifax House Price Index M/M: 0.3% vs. 1.1% prior; Year/year: 9.7% vs. 9.8% before
– (FI) Preliminary trade balance of Finland in December: -0.4 billion euros against -0.4 billion euros before
– (NO) Norway Dec Industrial Production M/M: +2.9% vs. -3.0% before; Y/Y: 1.8% vs. 2.3% before
– (NO) Norway Dec Manufacturing Production M/M: -1.6% vs. 0.0% before; Y/Y: -1.0% vs. +0.4% before
– (SE) January budget balance in Sweden (SEK): +0.8 billion vs. -76.3 billion before
– (CZ) Czech December National Trade Balance (CZK): -15.0B v -7.8Be
– (CZ) Czech industrial production in December Y/Y: 0.4% vs. 3.8%e; Y/Y construction production: 8.1% vs. 2.0% before
– (AT) Austria Jan Wholesale Price Index M/M: +2.6% vs. -0.5% before; Y/Y: 15.5% vs. 15.0% before
– (CH) Swiss foreign exchange reserves (CHF): 947.2 billion against 944.5 billion before
– (CN) China January Foreign Reserves: $3.222T vs. $3.259T
– (CH) Total Swiss weekly sight deposits (CHF): 725.0 billion against 724.9 billion previously; Domestic demand deposits: 659.5B v 659.3B before
– (IS) Preliminary trade balance (ISK) of Iceland in January: +1.1 billion against -18.5 billion before
– (SG) Singapore's foreign reserves in January: 418.4 billion dollars against 417.9 billion dollars before
– (EU) Eurozone Sentix Investor Confidence Index for February: 16.6 vs. 15.2e
– (UR) Ukraine January official reserve assets: $29.3 billion vs. $29.3 billion
Issuance of fixed income securities
– (MX) Mexico sell EUR-denominated 8-year bonds through a syndicate; view guidance +190bps at mid-swaps
Look forward
– (IL) January foreign currency balance in Israel: no estimate vs. $213.0 billion before
– (RU) French President Macron meets Russian President Putin in Moscow
– 05:25 (EU) Daily ECB liquidity statistics
– 05:30 ((DE) Germany to sell combined €6.0 billion in 3-month and 9-month BuBills
– 05:30 (NL) The Dutch Debt Agency (DSTA) to sell 2.0 to 3.0 billion euros in 3 and 6 month notes
– 06:00 (IE) Ireland Dec. Industrial production M/M: no est v 37.4% before; Y/Y: No est v -29.2% before
– 06:00 (BR) Brazil Jan FGV Inflation IGP-SUN M/M: 1.8%ev 1.3% before; Y/Y: 16.4%ev 17.7% before
– 06:00 (RO) Romania to sell 400 million RON in 4.25% bonds from April 2036
– 06:00 (IL) Israel to sell 2024, 2026, 2031 and 2051 bonds
– 06:25 (BR) Weekly Survey of Economists from the Central Bank of Brazil
– 06:30 (CL) January trade balance in Chile: no east against 0.5 billion dollars before; Total exports: no estimate v $9.0 billion before; Total imports: no est v 8.5 billion before; Copper exports: no estimate against 4.9 billion dollars before
– 06:30 (CL) Chile January International Reserves: No East vs. $51.3 Billion Ahead
– 06:45 (US) Daily Libor fixing
– 07:00 (CL) Chile Dec. Nominal salary Y/Y: No is v 5.8% before
– 07:00 (TR) Turkey to sell fixed bonds
– 07:00 (IN) India announces details of upcoming bond sale (held on Friday)
– 08:00 (PL) Poland January official reserves: no est vs. $166.1 billion before
– 08:00 (RU) Russia Official January Reserve Assets: $640.0 billion vs. $630.6 billion before
– 08:00 (BR) Brazil Vehicle production in January: no est v 210.9K before; Sale of vehicle: No is v 207.1K before; Vehicle exports: no est v 41.6 K before
– 08:00 (UK) Daily Baltic Dry Bulk Index
– 09:00 (FR) The French Debt Agency (AFT) will sell 4.4 to 5.6 billion euros in 3-month, 6-month and 12-month bonds
– 09:30 (TR) Turkey January Cash Budget Balance (TRY): No is v -92.1B prior
– 10:45 a.m. (EU) ECB Lagarde
– 11:30 a.m. (US) Treasury to sell 13-week and 26-week bills
– 3:00 p.m. (US) December Consumer Credit: $25.0 billion vs. $40.0 billion before
– 5:30 PM (AU) Australia ANZ Roy Morgan Weekly Consumer Confidence Index: No est v 101.8 before
– 18:30 (JP) Japan Dec Labor Cash Earning Y/Y: 1.0%ev 0.8% before (revised from 0.0%); Real cash gains Y/Y: No is v -0.8% before (revised from -1.6%)
– 18:30 (JP) Japan Dec Household spending Y/Y: 0.0%ev -1.3% before
– 6:50 p.m. (JP) Japan's current account balance in December: ¥101.1 B vs. ¥897.3 B previously; Adjusted current account balance: ¥1.136 vs. ¥1.370 before; Trade Balance (Base BoP): -¥214.0Be vs -¥431.3B before
– 6:50 p.m. (JP) Japan Jan Bank loans: no east against 0.6% before; Bank loans (ex-trust): no est v 0.5% before
– 19:01 (UK) Jan BRC Sales Like-For-Like Y/Y: No is v 0.6% prior
– 19:30 (HK) Hong Kong Jan PMI (whole economy): No est v 50.8 before
– 7.30pm (AU) Australia Jan Business Confidence: No est v -12 ahead; Trade terms: No is v 8 anterior
– 10:00 p.m. (ID) Indonesia Jan Foreign reserves: no est vs. $144.9 billion before
– 22:00 (TH) The Central Bank of Thailand will sell 50 billion THB in 3-month bills
– 23:00 (MY) Malaysia Dec Industrial Production Y/Y: No est v 9.4% ahead; Value of manufacturing sales Y/Y: No is v 18.8% before
– 23:30 (JP) Japan Jan Bankruptcy Y/Y: No is v -9.7% anticipation
– 11:30 p.m. (HK) Hong Kong will sell 3-month and 6-month bills
– 22:35 (JP) Japan to sell 10-year CPI-linked bonds