Entrepreneurship is driving economic growth in India and globally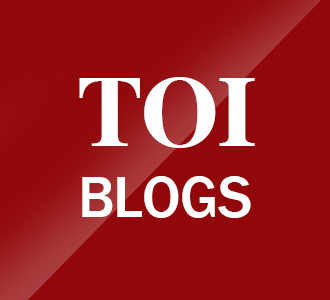 Entrepreneurship, in its most basic sense, can be described as problem solving. An individual or group creates new business by solving a problem that people are willing to pay for. It's an ancient concept, which humans have been practicing since, believe it or not, 17,000 BC. The first entrepreneurs were traders and merchants. In India, the first traces of entrepreneurship date back to the Vedic period. At that time, entrepreneurship created above all craftsmen and craftsmen.
Coming back to the present, India is on its way to becoming an entrepreneurial powerhouse. India being a developing country, the importance of entrepreneurship is high and entrepreneurs are essentially national assets. New commercial enterprises enable the growth of new markets and the creation of new wealth. More importantly, they create jobs – a national priority – and higher incomes. This leads to greater tax revenue, which can be invested in schools, hospitals, infrastructure and defence.
In addition to contributing to national profit, entrepreneurs are also agents of social change. Thanks to innovative companies, they improve the quality of life of their fellow citizens.
Perhaps the biggest example in recent times of the importance of entrepreneurship would be the creation of COVID-19 vaccines. Who made them? It was not a government entity. All of the major COVID vaccines currently in circulation were created by private companies.
Let's also look at entrepreneurial innovation. Delivery apps have revolutionized the simple act of home delivery; you can even have items delivered to you in 10 minutes! These innovations are changing the way we live.
It is therefore clear that the engine of India is the entrepreneurs. A startup ecosystem has developed in which investments are made in information technology, finance, software and other sectors.
There are several reasons why entrepreneurship as a whole is going to experience rapid progress in the near future. Among them are:
More job opportunities
To sustain any economy, unemployment rates must be kept low. The government can only provide a limited number of jobs. The private sector and startups are bridging the gap by providing a plethora of new jobs in various sectors across the country. Entrepreneurs offer job seekers great incentives like high salaries and the opportunity to work in a niche industry.
An emerging market
With the IT boom and recent technological developments, India is becoming the fastest growing economy in the world. Because of this, even niche products have the potential to be sold. Also, incomes and purchasing power in India are steadily increasing. The youth sector is also booming, which is why previously unimaginable and ambitious ventures are springing up.

Government support
The private sector relies heavily on government and its policies. Without political and governmental support, startups and new businesses cannot grow. Fortunately, the government has really supported the startup economy in recent years. Various state governments encourage new entrepreneurs to start businesses, and they help them do it easily. Government programs such as "ASPIRE" (A Program for the Promotion of Innovation, Rural Industries and Entrepreneurship) and "MUDRA" (Micro Unit Development and Refinancing Agency) have made life easier for entrepreneurs by initiating the creation of an ecosystem of startups that promotes innovation. and new ideas.
That said, there are still challenges faced by entrepreneurs and startups in India. For example, hiring qualified employees has proven difficult for most new businesses, as they cannot keep up with the reputation of established businesses. Startups also typically lack good marketing strategies due to cultural differences and geographic limitations.
Complex policies and lack of funding are the biggest hurdle that entrepreneurs face. Even though the government is trying to build a favorable ecosystem, some policies are outdated and causing problems. As far as financing is concerned, it is very difficult for new business owners because banks do not offer unsecured loans and therefore the chances of getting immediate funds are extremely low.
However, entrepreneurs are ready to take on any challenge thrown at them without stopping or slowing down. The rise of entrepreneurship in India is irresistible, and it is something we should be proud of.
END OF ARTICLE