Economic Snapshot for the Week Ahead: Week of June 27, 2022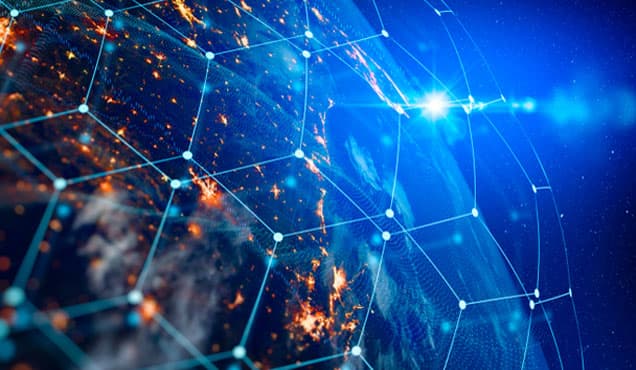 The following is an excerpt from S&P Global Market Intelligence's latest Week Ahead Economic Preview. For the full report, please click on the "Download full report" link.
Download the full report
Manufacturing PMI and GDP data from Russia, UK and US to reveal economic trends
The start of the new month brings fresh global manufacturing data in the form of PMI. The surveys will provide an important update on the performance of the broader manufacturing sector in June after flash PMI indices painted a gloomy picture for major developed economies.
Preliminary June PMI data showed a drop in factory orders for the first time in two years in the United States, with further declines also seen in the United Kingdom and Japan. The euro zone – the closest to war in Ukraine – saw its orders fall for a second consecutive month. The deterioration in the manufacturing demand situation, coupled with a deteriorating trend in services growth, led to an immediate recalibration of market prices for interest rate paths in the United States and Europe, and also put pressure on commodity prices.
The final manufacturing PMI will provide a very important missing piece of the June picture via updated production numbers for mainland China. In particular, analysts will assess whether the easing of some COVID-19 containment measures has helped global supply chains improve further, particularly in Asia.
CPI data meanwhile is due for the eurozone and Indonesia, with inflation expected to remain elevated at record highs in the former. At the same time, policymakers will keep a close eye on eurozone unemployment figures, which have been falling steadily over the year to signal a tightening labor market.
Since its invasion of Ukraine and the severe sanctions that followed, Russia's economic conditions have deteriorated sharply. The latest Russian data on GDP, unemployment and retail sales will detail how the country fared in May.
Updated first quarter GDP figures for the US and UK will also be released this week and will reveal more detail and granularity on economic trends in the first quarter of the year, partly reflecting the impact of the war.
Elsewhere, industrial production data from Brazil, Japan and South Korea will be updated and gleaned for the impact of global supply constraints and price pressures.
Central bank policy is entering uncharted territory
We are in uncharted territory when it comes to central bank policy, according to data from the S&P Global PMI survey. Provisional flash PMI data for June (see special report) covering the US, Eurozone, UK and Japan showed a marked slowdown in activity growth due to a severe deterioration in conditions demand.
New orders actually fell across all of these major developed economies for the first time since the first pandemic shutdowns in the second quarter of 2020. However, demand is now falling not because of COVID-19 containment measures, but because the spike in the cost of living hits just as the economic boost from the reopening of the Omicron Wave economies begins to wear off.
Historical analysis of leading survey indicators, such as manufacturing orders-to-inventory ratios and future business production expectations, is now consistent with economic contractions in the United States and Europe in the third quarter, in the lack of a sudden upturn in demand. This, as our chart shows, would be an unprecedented demand environment in which to raise interest rates.
However, a welcome side effect of lower demand has been an easing of price pressures. Although still elevated, PMI survey indicators of inflationary pressures in both manufacturing and services have generally declined from recent highs. So it seems that slowing demand is already part of the job of tighter monetary policy.
Calendar key events
Monday, June 27
Bank of Japan Opinion Summary (June)
US Durable Goods (May)
Tuesday, June 28
Germany GfK Consumer Confidence (Jul)
Industrial sales in Italy (April)
Unemployment in Mexico (May)
Consumer confidence in South Africa (Q2)
Consumer confidence in South Korea (June)
CB Consumer Confidence in the United States (June)
US Goods Trade Balance (May)
US House Price Index (April)
Wednesday, June 29
Retail sales in Australia (May)
Eurozone Consumer Confidence (June)
Retail sales in Japan (May)
GDP of Russia (May)
Industrial production in Russia (May)
Retail sales in Russia (May)
Unemployment in Russia (May)
CPI Spain (June)
Retail sales in Spain (May)
US GDP (Q1)
Thursday June 30
Unemployment in Brazil (May)
Canada's GDP (April)
China NBS Manufacturing/Non-Manufacturing PMI (June)
Eurozone unemployment (May)
CPI France (May)
CPI Germany (June)
Retail sales in Germany (May)
Unemployment in Germany (June)
Industrial production in Japan (May)
Industrial production in South Korea (May)
UK GDP (Q1)
Friday 01 Jul
Hong Kong, Canada Market Day
Global Manufacturing PMIs, incl. Global PMI* (June)
Brazil Industrial Production (May)
Eurozone CPI (June)
India's Trade Balance (June)
CPI Indonesia (June) CPI Italy (June)
Tankan survey in Japan (T2)
Unemployment in Japan (May)
Business Confidence in Mexico (June)
South Korea's Trade Balance (June)
UK National House Price Index (June)
U.S. ISM Manufacturing PMI (June)
* Index press releases produced by S&P Global and relevant sponsors are available here.
What to watch
June Global Manufacturing PMIs
After the June flash PMIs indicated a weakening in the manufacturing sector, attention will turn to the final global manufacturing PMI data for June, particularly for Asia and especially in terms of signals for supply chains and industries. price.
Americas: GDP of the United States and Canada, unemployment in Brazil and Mexico, consumer confidence in Mexico
Final US GDP estimates for the first quarter as well as Canadian GDP growth estimates for May are pending. Earlier data showed the U.S. economy contracting at an annualized rate of 1.4% in the first quarter, but inventories and trade were seen as major drags, meaning the stock underestimated health. underlying of the economy. Current estimates suggest a rebound in growth to 0.8% in the second quarter, thus avoiding recession. But recent PMI data suggests that a further slowdown in the third quarter is a growing possibility. U.S. durable goods orders, Conference Board consumer confidence, trade numbers and house price data are also all updated.
Europe: Eurozone unemployment, consumer confidence and CPI, UK GDP
Labor market data for the euro zone is pending, with national data for France and Germany expected. Along with these two, Italy will see the release of inflation data as well as inflation data at the Eurozone level. Russia will see the release of a plethora of data covering industrial production, retail sales and the labor market.
Revised first quarter GDP data for the UK is also released, providing new granularity on spending and investment trends.
Asia-Pacific: Japan Tankan Survey, industrial production, employment and retail sales plus retail sales for South Korea and Australia
The impact of changing COVID-19 restrictions in mainland China – as well as the lasting impact of its zero covid policy on supply chains – will be eagerly assessed through updated PMI figures. Meanwhile, the closely watched Tankan survey of manufacturers for the second quarter is due for Japan, which according to PMI data will have improved while remaining constrained by supply conditions. Japan also sees official statistical updates for industrial production, retail sales and employment.
South Korea and Australia will also see consumer spending on retail sales figures released, while India will release import and export figures for June.
Special reports
Philippines PMI – Rajiv Biswas
Introducing Flash PMI -Chris Williamson
© 2022, IHS Markit Inc. All rights reserved. Any total or partial reproduction without authorization is prohibited.
Purchasing Managers' Index™ (PMI™) data is compiled by IHS Markit for over 40 economies worldwide. Monthly data are drawn from surveys of senior executives of private sector companies and are available by subscription only. The PMI data set includes a headline figure, which indicates the overall health of an economy, and sub indices, which provide insight into other key economic drivers such as GDP, inflation, exports, l utilization, employment and stocks. PMI data is used by finance and business professionals to better understand where economies and markets are going and to uncover opportunities.
Find out how to access and receive PMI data
---
This article was published by S&P Global Market Intelligence and not by S&P Global Ratings, which is a separately managed division of S&P Global.