Coronavirus: Five People Who Attended Same Meeting As Florida Governor Ron DeSantis Test Positive For Virus | The independent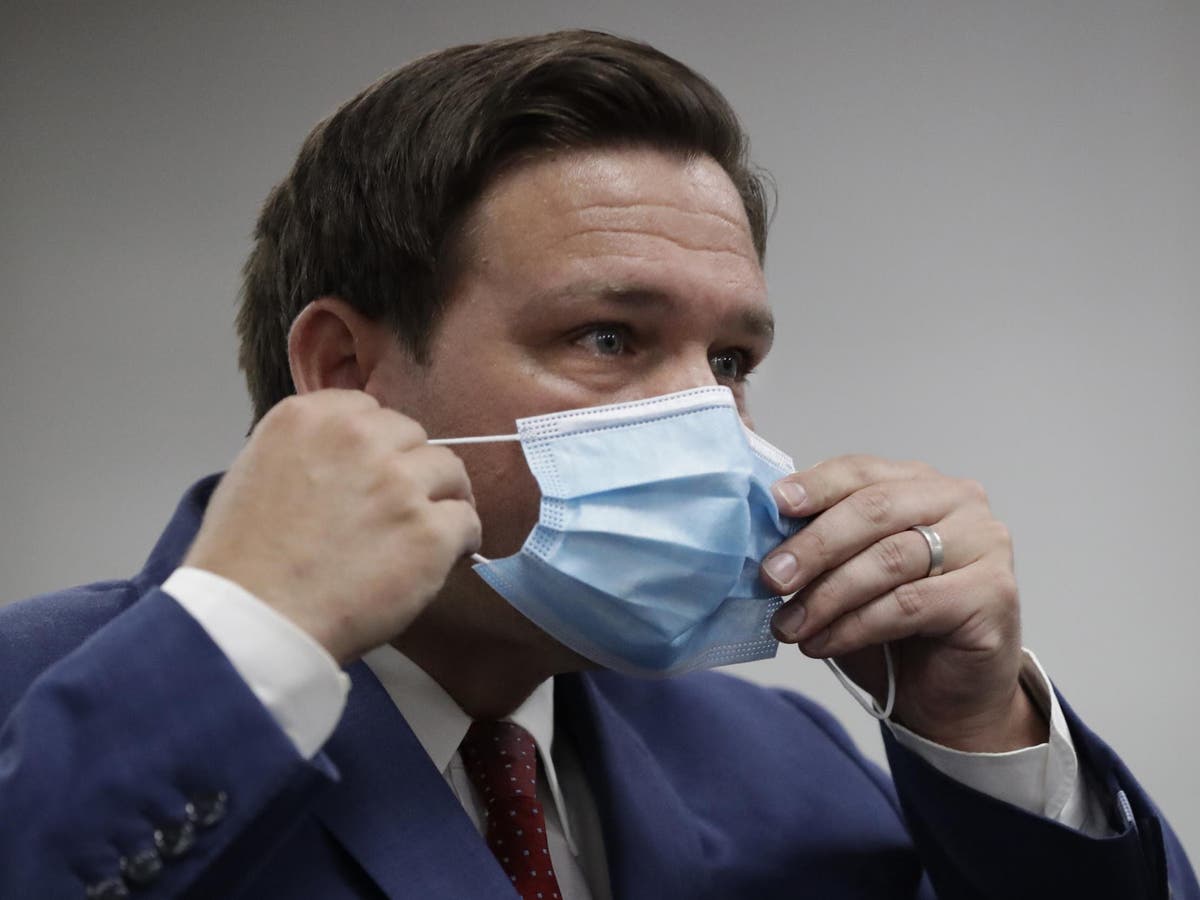 Five people who attended the same meeting as some of Florida's top officials, including Gov. Ron DeSantis, have tested positive for the coronavirus, according to reports.
The Florida Sheriffs Association (FSA) saw 60 attendees come together for a meeting at the Bonita Springs Hotel last Monday, The Florida News Service reported.
Governor DeSantis, Attorney General Ashley Moody, incoming Speaker of the House Chris Sprowls and sheriffs from various parts of Florida were among those who attended the event, according to the report.
Two days after the meeting, an unidentified participant informed the FSA that he had tested positive for Covid-19, a spokesperson for the association told The News Service.
Governor DeSantis and his staff were among those told of their potential exposure to the virus, spokeswoman Nanette Schimpf said.
FSA also confirmed at The hill that the association had warned senior elected officials in the state, including Governor DeSantis, and all attendees that they may have been exposed.
Speaking to reporters on Monday, the governor said he was tested for Covid-19 two days ago and suggested his test result was negative.
"I am tested regularly and have no or had no symptoms" said Governor DeSantis.
"The number of times I have been tested has been quite large, and I have had my temperature checked probably 100 times in the past few months."
Corrections Secretary Mark Inch, Assistant Corrections Department Secretary Ricky Dixon, Volusia County Sheriff Mike Chitwood and Gilchrist County Sheriff Bobby Schultz are among those who have tested positive since the meeting, said reported The News Service.
Cody McCloud, spokesperson for Mr. DeSantis, said The hill that there is "no indication" that the governor was "in close contact with those who have since tested positive for Covid-19".
Ms Schimpf told the News Service that she only knew of five participants who tested positive for the virus on Monday.
It is still unclear exactly where and when each of the five people became infected with the disease.
The FSA told the outlet that it was necessary to hold the meeting in person, in part because confidential information had been discussed.
"We cannot accomplish everything that needs to be done via a Zoom call," Ms. Schimpf said. "Sheriffs only meet once or twice a year to receive valuable training, discuss confidential topics, current public safety trends and best practices, and legislative priorities. "
The association told the News Service that it "exceeded" social distancing guidelines at the event and implemented strict hygiene measures such as face masks and hourly cleaning.
"The FSA notified all attendees on the same day, and this attendee also personally called anyone they interacted with during the meeting as an additional notification step," Ms. Schimpf said.