COMMENT: With bad information comes great responsibility | Columns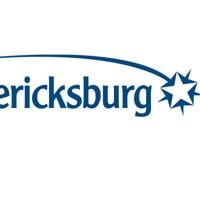 For example, a law passed in France in 2018 requires social media companies such as Facebook, Twitter and YouTube to disclose who sponsored online content or political ads and at what cost. This requirement for transparency echoes America's Honest Ads law, which extended its existing broadcast standards to social media. Such actions ensure that the democratic process, increasingly influenced by new technologies, remains open to inquiry and accountability.
Primary and secondary school children in the UK are now learning to recognize and respond to disinformation online. They learn topics related to delivering stories through confirmation, how to recognize techniques of manipulation and persuasion, and how to make judgments about the accuracy of an online publication.
More recently, the Australian government has attempted to make news agencies pay Facebook for sharing links to news articles but collecting advertising revenue for itself.
Beyond journalists reporting on legislation that is slowly catching up with technology, the public are now participating as armchair journalists in movements like the Arab Spring and the MeToo campaign. This democratization of information must be accompanied by a dilution of responsibilities within the public.
Fake news is nothing new. In fact, it is linked to the initial development of journalistic verification methods and codes of ethics. If we are all prepared to adopt these auditing standards, then each of us has access to almost the entire wealth of human knowledge. It doesn't sound like a bad deal.