Berkeley Co. BOE Hears Update from Equity and Inclusion Department | Newspaper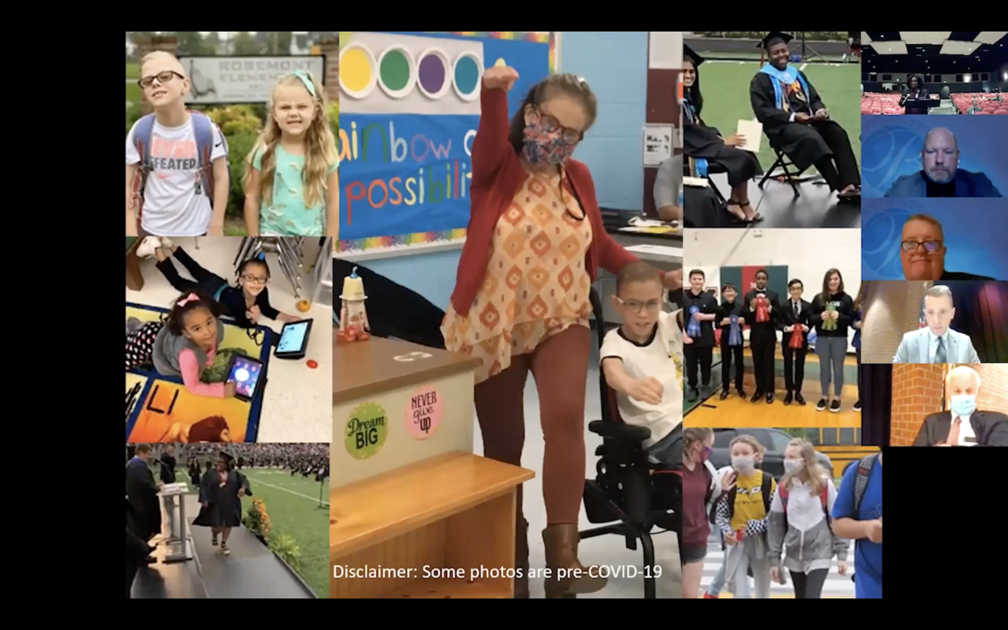 Ending the school year the same way it started, the Assistant Superintendent of Equity and Inclusion for Berkeley County Schools, Dr. Veronique Walker, presented an end-of-year summary last week. year for his department at the Board of Education.
"This particular summary follows on from the August 20 presentation regarding the Board of Education and also following the IDF policy, which is the equity and inclusion policy," Walker said. "In this policy it is stated that an annual update of the Board of Education takes place."
She recalled that the Board of Directors approved an update to the policy in 2018 and confirmed this policy once again at the August 20 meeting.
"Some of the items that were on the agenda for August 20 were IDF policy, stakeholder suggestions and district response, 2020-21 initiatives, and then, as I said before, confirmation of the Education Council of IDF policy, "she said. "There are general goals in the IDF policy that determine what equity and inclusion is for the district. Before this policy was updated, it was originally created in the 1980s. , and the policy was multicultural education and it was about three sentences long. As the policy has been updated twice – once for multicultural education and now for equity and inclusion – it is more complete and contains the roadmap for everything we, as a district, want to see in our schools and what you, as the Board of Education, agree to. "
Walker stressed that, in short, the department's goal is to make sure that students have access to everything they need, regardless of the differences.
Having recently resigned from his post, Walker took time to reflect on the past 14 years in the district and the steps taken to ensure equity and inclusion for students and employees.
Since taking on this role, Walker and BCS staff have implemented or improved many areas, including policy updates on attendance, school counseling, equity and inclusion; leading school counselors through the assessment process, consistent district journal, documentation, and CEUS; Olweus bullying prevention; Awareness of the project; The Martinsburg Initiative; the overhaul of the PASS program; foster diversity, equity and inclusion; and grants for McKineey-Vento / Homeless.
"I was not alone. I was supported by other people," Walker said. "Over the 14 years, I have had the opportunity to facilitate, co-facilitate, create, research, lead over 275 professional learning opportunities.
"Sometimes when we think of diversity, equity and inclusion – I'll speak for myself – it's only diversity, equity and inclusion if it's in the name. However, make sure that every student has what they want and what they need can look like a lot of other things. "
Some of these efforts include mental health and social services, academic support, and professional growth and development.
Walker thought of a quote from Simone Biles that was recently shared with her: "Work hard in silence and let your success be the noise. "
"The beauty of that saying is the success of the schools in Berkeley County and for every district in this country and the world may not necessarily be the precious metal of gold but the preciousness of our students," said Walker said. "Nothing less than serving our students and making sure their needs are met is not worth it.
"There are people in this district who work in silence for the good of our students. Every role is important, from service staff to teachers to administration. This is the best way for us as a district, to ensure that all needs are met for our students. "
The department's work isn't limited to students, however, Walker noted an initiative to hear from employees of color, especially given the social unrest that arose last summer.
This led to the formation of the Association of Multicultural Employees. The goals of this group are to work with the district to recruit, support and empower multicultural educators; identify and minimize implicit and explicit biases in the recruitment and treatment of educators and find ways to increase multicultural employment in the county; identify and minimize implicit and explicit biases in the education and discipline of students; and to support the inclusion and representation of diverse groups in all areas of the classroom, school and organizational contexts within BCS.
"They plan to continue this particular association of employees," Walker said. "We look forward to what they have to offer and what will continue to be available to employees of Berkeley County schools."
Walker concluded his presentation by addressing the needs assessment that was done throughout the district, which indicated a high priority need for resources and increased opportunities for dialogue and professional learning; increased diversity among staff at all levels; and an increase in student voice and support for students and families.
With Walker moving on to her next step, she closed out hoping the next person could take their job and run even further to improve the neighborhood.
"A solid foundation has been built, but as I move on to the next one, I ask the next person to take it to the next level," Walker said.