Accelerating Financial Inclusion for Stronger Economic Growth: Minister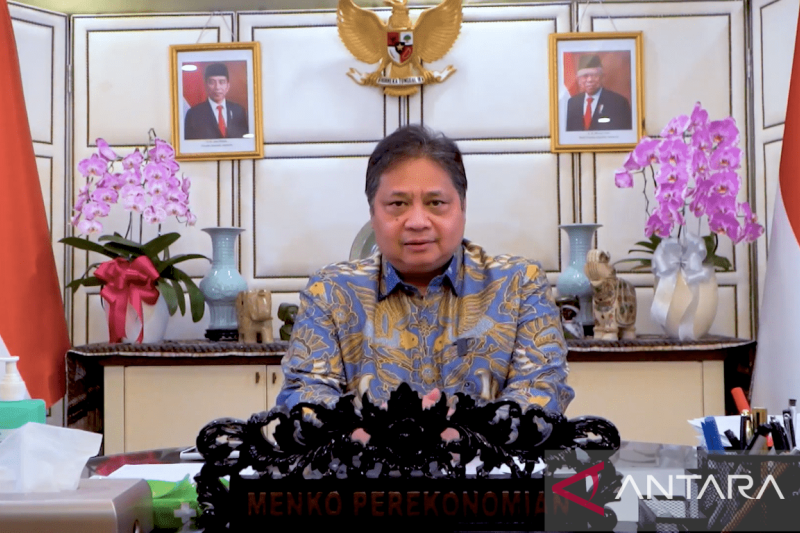 Jakarta (ANTARA) – The government continues to accelerate financial inclusion to achieve higher, equal and more inclusive economic growth, Coordinating Minister for Economic Affairs Airlangga Hartarto said in a statement released Thursday.
In addition, the government is also strengthening coordination and synergy with all stakeholders for the same purpose, he added.
Indonesia's financial inclusion rate increased to 83.6% in 2021 from the previous year.
The development of financial inclusion was followed by a growth in the ownership and use of bank accounts which reached 65.4% in 2021.
The percentage of adults who had an account in cities was higher than in villages, but the growth in ownership in villages was higher than in cities.
In the villages, bank agents and village enterprises (BUMDes) have contributed significantly to the increase in account ownership.
Moreover, the distribution of government aid has also increased the number of bank account owners.
The use of electronic money has increased 2.5 times to reach 11.7% in 2021, the minister added.
"The spread of banking agents, technological infrastructure and the distribution of government aid have contributed to the development of digital technology, which has accelerated financial inclusion in Indonesia," he said.
In addition, the government has also continued to improve people's digital literacy to enhance financial inclusion.
Related news: Millennials, Gen Z should be able to optimize productivity: President
This is done through the development of digital skills from basic to advanced level through the National Digital Literacy Movement, Digital Talent Scholarship and Digital Leadership Academy.
The government also continues to encourage the digitalization of micro, small and medium-sized enterprises (MSMEs) to improve productivity and facilitate access to finance, for example through the Small Business Credit Scheme (KUR).
"Digitalization has provided a new option for people to gain access to finance. This advantage will encourage increased financial inclusion, which increases economic activities as a whole," Hartarto said.
Related News: Minister Highlights Improving Digital Literacy in Traditional Market